We're lean and mean.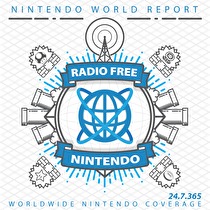 Subscribe via iTunes (Please rate and review, too!)
Warhammer? Really?
This unusually brisk episode sees the regular crew reunited and ready to catch up on the standard format. New Business includes a lot of Castlevania: Order of Ecclesia discussion, plus rare appearances from sports games and MMORPGs.
In Listener Mail, we answer your questions about the role of story in Nintendo games, the poor use of online gameplay on portable systems, and evil Zelda dungeons. Be sure to keep sending those questions and comments for the weekly dose of mail, and please include your location!
Credits:
This podcast was edited by James Jones.
Music for this episode of Radio Free Nintendo is used with permission from Jason Ricci & New Blood. You can purchase their new album, Rocket Number 9, directly from the record label, or download it from iTunes, or call your local record store and ask for it!