Featuring the voice of Solid Snake!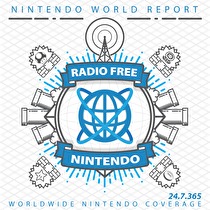 Subscribe via iTunes (Please rate and review, too!)
Snake! SNAAAAAAAAAAAKE!
Another incomplete show! And late, too!
Radio Free Nintendo's been going on for quite a while now. We had our One Year Anniversary some months back, but with Episode 75, we feel we've reached a new high (or low, depending on who you ask). So we celebrate this by going all out in our first two segments. Evan "This Is How You Pronounce Oregon" Burchfield stopped by, so Mike and I had to cut loose and make with the jokey-jokes. Hope you enjoy it, you freaking ingrates.
To punish you (for being ingrates), we also cut our last segment, featuring Steven Rodriguez talking about E For All. Unfortunately, scheduling conflicts (and you being ingrates) prevented it from getting off the ground. There's plenty more to enjoy, though, from crazy listener mail, rumors of a new Skies of Arcadia, and of course, the September NPDs. You don't want to miss it!
See ya next week, folks!
Credits:
This podcast was edited by Karl Castaneda.
Music for this episode of Radio Free Nintendo is used with permission from Jason Ricci & New Blood. You can also purchase their new album, Rocket Number 9 directly from the record label, or call your music record store and ask for it!