In this episode, special guest Chris Kohler helps us dissect GDC.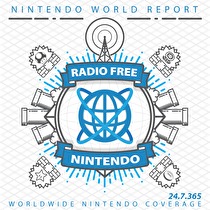 Subscribe via iTunes (Please rate and review, too!)
GDC is over and we're still happy!!


With GDC over and done with, there's tons to talk about. Keiji Inafune is using the RE4 engine for his Wii game, Chris Hecker doesn't think Nintendo's new console is too dandy, and Shigeru Miyamoto apparently has some sort of Wife-O-Meter.
We also talk about Nintendo's showing compared to Sony's HOME announcement, and why the Big N should've kept their mouth closed when they offered their retort. Our good buddy Chris Kohler even stops by, so you definitely don't want to miss it.

Credits:

This podcast was edited by Mike Sklens.

Music for this episode of Radio Free Nintendo is used with permission from Jason Ricci & New Blood. You can also purchase their album directly from the iTunes Music Store.