Guess what today is? RFN-Appreciation-Day! So listen!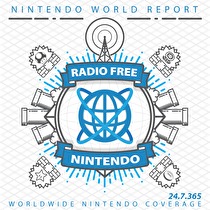 Subscribe via iTunes (Please rate and review, too!)
It's GDC and we are happy!!


Mike had the day off, so I'm back at the host chair this week. And not only is Jonny back, but we finally dragged Mike "Pale" Gamin back onto the show. He talks about Pokemon, but we don't hold it against him
You'll find tons of stuff to enjoy here, from our Virtual Console segment, to the news that id Software might be bring back their old brands on Wii, to our feature discussion on Nintendo franchises yet to see release on the DS. Download it now, or you might get scurvy!

Credits:

This podcast was edited by Karl Castaneda. Commercials performed by Karl Castaneda.

Music for this episode of Radio Free Nintendo is used with permission from Jason Ricci & New Blood. You can also purchase their album directly from the iTunes Music Store.