Karl, Jonny, and Dan discuss reader mail, news, and whether multi-platform games will work on the Wii.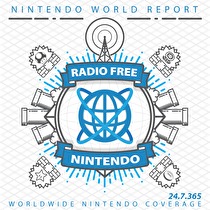 Subscribe via iTunes (Please rate and review, too!)
This podcast costs less than a PS3.
For your listening pleasure we bring to you a special edition of Radio Free Nintendo. What makes this particular episode so special? Simple, the return of Daniel Bloodworth.
Otherwise it's the same great tasting show that we bring to you every week. Reliable, hearty, and delicious. This week's episode is fortified with 11 essential nutrients including listener mail, news, and a fascinating discussion about multi-platform porting on the Wii.
Feed your brain with us.
Credits:
This podcast was edited by Stan Ferguson. Radio Free Nintendo theme song by Jonathan Metts, commercials by Stan Ferguson and Karl Castaneda
Music for this episode of Radio Free Nintendo is used with permission from Jason Ricci & New Blood. You can also purchase their album directly from the iTunes Music Store.