Mike gets drunk on power (and liquor) in this brand new episode of RFN!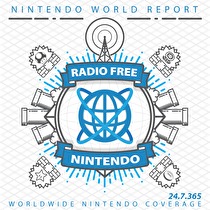 Subscribe via iTunes (Please rate and review, too!)
STAY AWAY FROM MY WIFE!
src=http://www.nintendoworldreport.com/media/0/1/91.jpg>
This past Sunday (our recording day), I was involved
with a terrible accident. It appears I had too much
inner awesome, and if I didn't get some of it
extracted, I would become a black hole. Of awesome. In
my place, Mike Sklens stepped in to rock the mike like
a vandal.
Fortunately, it was a quick procedure, so after the usual Community and News segments, I popped in to discuss the Q1 Wii lineup with the boys. It's loads of fun, even when I'm not involved! I know - it's crazy! What's crazier is that you guys are actually listening to me when I'm asking you to send in listener mail and reviewing us at iTunes.
So keep it up, or the lady gets it!
Credits:
This podcast was edited by

href=http://www.nintendoworldreport.com/staff.cfm?action=display&id=104>Stan

Ferguson

. Commercials by Karl Castaneda and Stan Ferguson.
Music for this episode of Radio Free Nintendo is used
with permission from

href=http://www.jasonricci.com>Jason Ricci & New

Blood

. You can purchase their album directly from
the

href=http://ax.phobos.apple.com.edgesuite.net/WebObjects/MZStore.woa/wa/browserRedirect?url=itms%253A%252F%252Fphobos.apple.com%252FWebObjects%252FMZSearch.woa%252Fwa%252Fcom.apple.jingle.search.DirectAction%252Fsearch%253Fterm%253DJason%252BRicci%252B%252526%252BNew%252BBlood%2526searchType%253Dalbum%2526submit.x%253D0%2526submit.y%253D0%2526submit%253DGo>iTunes

Music Store

.