A slow week of news cannot stop the RFN crew!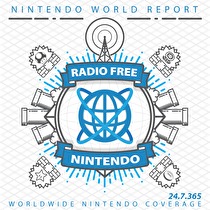 Subscribe via iTunes (Please rate and review, too!)
I'm posting this from an iPhone! Not really, but wouldn't that be AWESOME?!
You can also listen to the podcast on the good 'ole !

Let's face it: the week of January 1st - January 7th was a total bore. The Virtual Console only released two (awful) games, no notable games were released, and the most interesting story involved Wii-enabled pornography. It's what we in the biz call "crapadocous."
BUT FEAR NOT! I gathered Stan and Steven for a podcast of epic proportions. Through our magnificent talents, we make even the most mundane of the aforementioned a verifiable festival of sound. In addition, we answer listener mail, and discuss what cancelled or forgotten games we'd like to see make a return.
Like always, I demand that you all subscribe to us on iTunes, and leave a lengthy review. And afterwards, I demand that you send us more listener mail. And after that, I demand that you bring me a pony. I've always wanted one of those...
Credits:
This podcast was edited by Stan Ferguson. Video Game Advantage commercial performed by Steven Rodriguez. Radio Trivia commercial performed by Michael "TYP" Cole and Steven Rodriguez.
Music for this episode of Radio Free Nintendo is used with permission from Jason Ricci & New Blood. You can also purchase their album directly from the iTunes Music Store.
Please visit our sponsor, Video Game Advantage.