Jonny, along with guests TYP and Windy, hosts tonight's show about GameCube Zelda, the European launch, and if the Wii has the legs to last.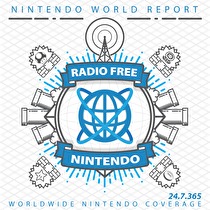 Subscribe via iTunes (Please rate and review, too!)
In today's podcast, the sun rises from the west and sets in the east.
You can also listen to the podcast on the good 'ole !

Due to copious quantities of technical bewilderment and utter stupidity, I was unable to take part of this podcast. That, and I was thrown overboard by my fellow podcasters like so much ballast.
However, my loss is their gain. In a wonderfully orchestrated podcast (I came up with the agenda), Jonny masterfully guides the discussion and touches on important topics affecting today's children such as the Zelda GameCube release and the resulting mirror world, the untimely demise of the Bob Ross painting game, and the European launch and sales data.
This news is bookended nicely by another edition of "What Are We Playing" and our feature discussion on whether the Wii can sustain its momentum and win the war, not just the battle. Enjoy this finely crafted work of editorial skill--sliced, diced, and sauteed by yours truly. May I recommend a delightful merlot for tonight's verbal feast?
Credits:
This podcast was edited by Stan Ferguson. Video Game Advantage Commercial performed by Steven Rodriguez. The fake Commercial was written and performed by Stan Ferguson.
Music for this episode of Radio Free Nintendo is used with permission from

href=http://www.jasonricci.com>Jason Ricci & New Blood

. You can also purchase their album directly from the iTunes Music Store.
Please visit our sponsor Video Game Advantage.