Stan, Karl, and Windy talk Wii launch, weekly news, and more.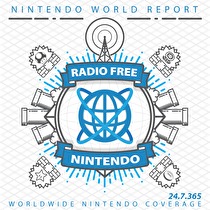 Subscribe via iTunes (Please rate and review, too!)
Killer 7 is the best damn game ever made for any system ever.
You can also listen to the podcast on the good 'ole !

It's been a while since I've hosted, so I rose up from the grave, took up my Master Sword, and took down the Moblin in my way (he looked a lot like Evan, oddly enough). And while my audio track isn't the best, I make up for it in sheer ferocity. Stan and Windy barely made it through the episode alive.
Tonight, we discuss a wide variety of topics, from the Wii launching in Japan (we think it might do alright) to the latest from Famitsu magazine to what we're all playing at the moment. It's jam-packed with liquid awesome, so you'll definitely not want to miss out.
If you've got any questions or concerns, send them to our new podcast email address, and make sure to check us out at iTunes.
Credits:
This podcast was edited by Stan Ferguson. Fake Commercials were written and performed by Michael "TYP" Cole, Steven Rodriguez, and Karl Castaneda.
Music for this episode of Radio Free Nintendo is used with permission from

href=http://www.jasonricci.com>Jason Ricci & New Blood

. You can also purchase their album directly from the iTunes Music Store.