The Return of Angry Karl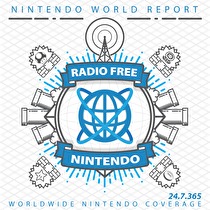 Subscribe via iTunes (Please rate and review, too!)
Oh my god, we're back again!
You can also listen to the podcast on the good 'ole !

We've all got our Wiis now, or at least most of us do. What do we think? Does this thing really measure up or is it just a giant joke? You really don't need to listen to get the answer to that question, but it can't hurt... can it? Anyway, here's what we talk about.
Now that it's out, we tell you how we really feel. Find out what your favorite NWR staffers are playing, and what they're looking forward to.
Boy, the US Virtual Console lineup sure does suck!
The news! Good luck trying to get component cables, and we hope WiiConnect24 doesn't brick your system.
The press sure seems to hate the PS3, and they're downright in love with Wii.
Just because it's Wii Week doesn't mean we forgot about the Nintendo DS.
If you don't buy Elite Beat Agents, God will kill a puppy.
I tried to edit this one myself, but something happened and everything fell apart. Big thanks go to Stan for editing this episode, despite not even being part of the recording crew.
Credits:
This podcast was edited by Stan Ferguson. Fake Commercials were written and performed by Stan Ferguson and Jonathan Metts.
Music for this episode of Radio Free Nintendo is used with permission from

href=http://www.jasonricci.com>Jason Ricci & New Blood

. You can also purchase their album directly from the iTunes Music Store.