PGC Past, Present, and Future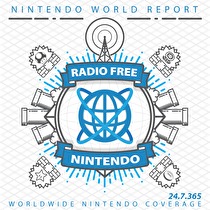 Subscribe via iTunes (Please rate and review, too!)
Leave the room so I can change.
We here at Radio Free Nintendo would like to present Jonathan Metts debut as host in this all senior-staff good-bye edition of our show. They also take a moment to dish on the new site and its name. Want to know what it is? Take a listen!
You can also listen to the podcast on , or subscribe to us on iTunes.

Unlike most podcast blurbs, I'm not going to waste a lot of your time with words like a certain Oregonian does. Frequently.
What I will tell you is what you need to know. Included in this very special RFN is:
Jonny recounts his adventures through time and space before he landed on Planet GameCube.
Windy discusses the fall of Nintendo Nation and his life as a refugee.
Bloodworth celebrates his rags to riches tale from random poster to Senior Editor.
TYP excites us with his sordid shenanigans when he snuck in to E3 underage
You'll finally learn the name of the new site.
Enjoy!
Credits:
This podcast was edited by Stan Ferguson.
Music for this episode of Radio Free Nintendo is used with permission from

href=http://www.jasonricci.com>Jason Ricci & New Blood

. You can also purchase their album directly from the iTunes Music Store.
This Podcast is dedicated to all of PGC's readers. We hope you love the new site as much as we do.