You can never have too much of a good thing.
Back in 2013, Rayman Legends was met with great critical acclaim, with our own Scott Thompson raving about the game's joyous platforming. Having played (and loved) both Legends and it's predecessor Rayman Origins, I was very excited to try Rayman Legends: Definitive Edition on the Switch. Now that I've spent time playing through the game once again, I can't recommend this enough for those that have missed out on Rayman's current exploits -- with its varied gameplay, dozens of unlockables and overall charming presentation, this version of Rayman Legends is easily one of the top titles on the Switch.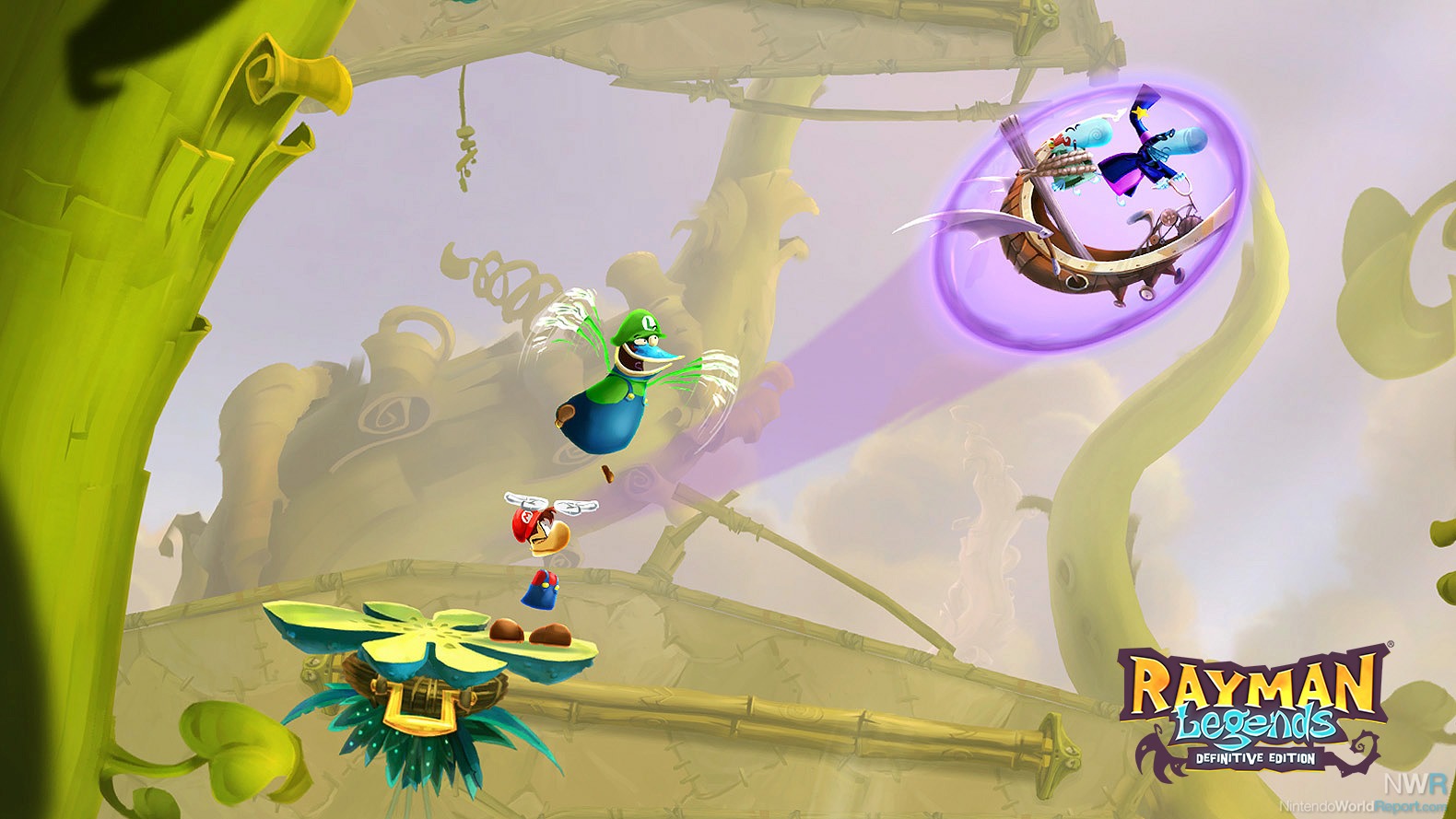 Legends is a follow up to Origins, which takes place 100 years after the events of both Rayman 2 and 3. Dark Teensies have taken over the land, and it is up to Rayman and his friends to rescue the good Teensises and destroy the five Dark Teensises that have been wreaking havoc . You can play as Rayman andor his friends Globox, Barbara and her warrior sisters, other Teensies and many clones of these core characters that you unlock as you progress. It gets to be a bit silly just how many of these clone characters are actually in the game, but that's part of the fun .
The gameplay mechanics are wonderful, absolutely the best part of the game. Each level managed to surprise and challenge me with new gameplay mechanics that I wasn't expecting to encounter. In one level, your character turns into a chicken and you have to completely rewire how you can pass this level as a chicken. Another level has you shrunken down, where the goal is to figure out how to advance with your strength greatly diminished.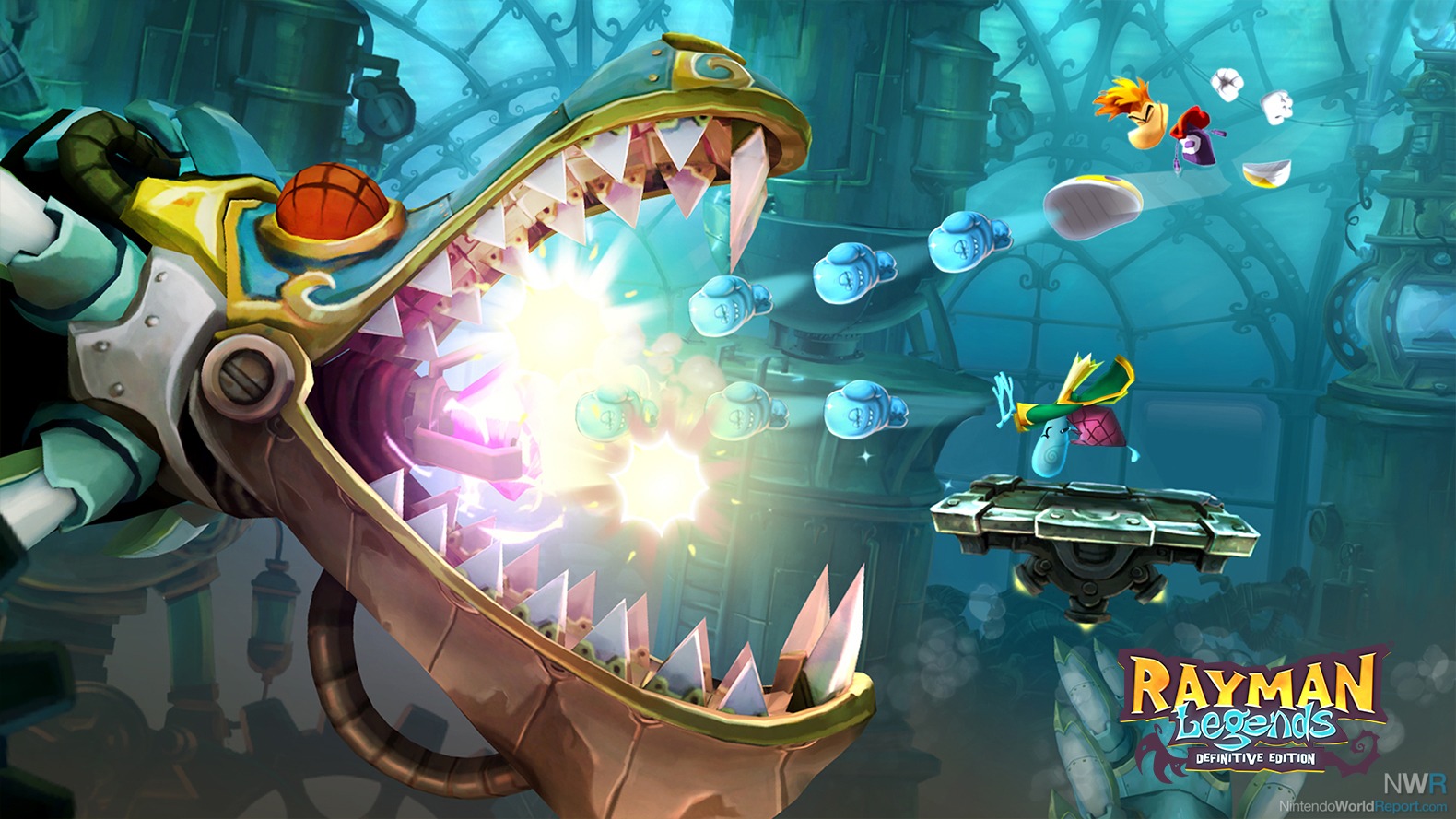 Like the best Mario games, every level in Rayman Legends feels unique . While many platformers do experiment with different ideas (The Mario Galaxy series' varied worlds and challenges immediately come to mind) Legends continually changes the way you play, and it can really keep you on your feet. The exclusive Wii U's single player touch screen levels (featuring Murfy, another of Rayman's friends) are also here, and work really well in portable mode. They mostly consist of levels already found in the main game but with a touch screen twist, as Murfy helps you rid of obstacles and traps as you complete familiar stages..
Another thing that I love about Legends is the presentation. The graphics are so lush with color and detail that I often just sat back and admired, slack-jawed, the game's wonderful aesthetic. The graphics aren't just colorful -- they pop out and really make you admire the attention to detail. The orchestrated soundtrack is also a nice touch, adding to each level and the theme it's trying to convey.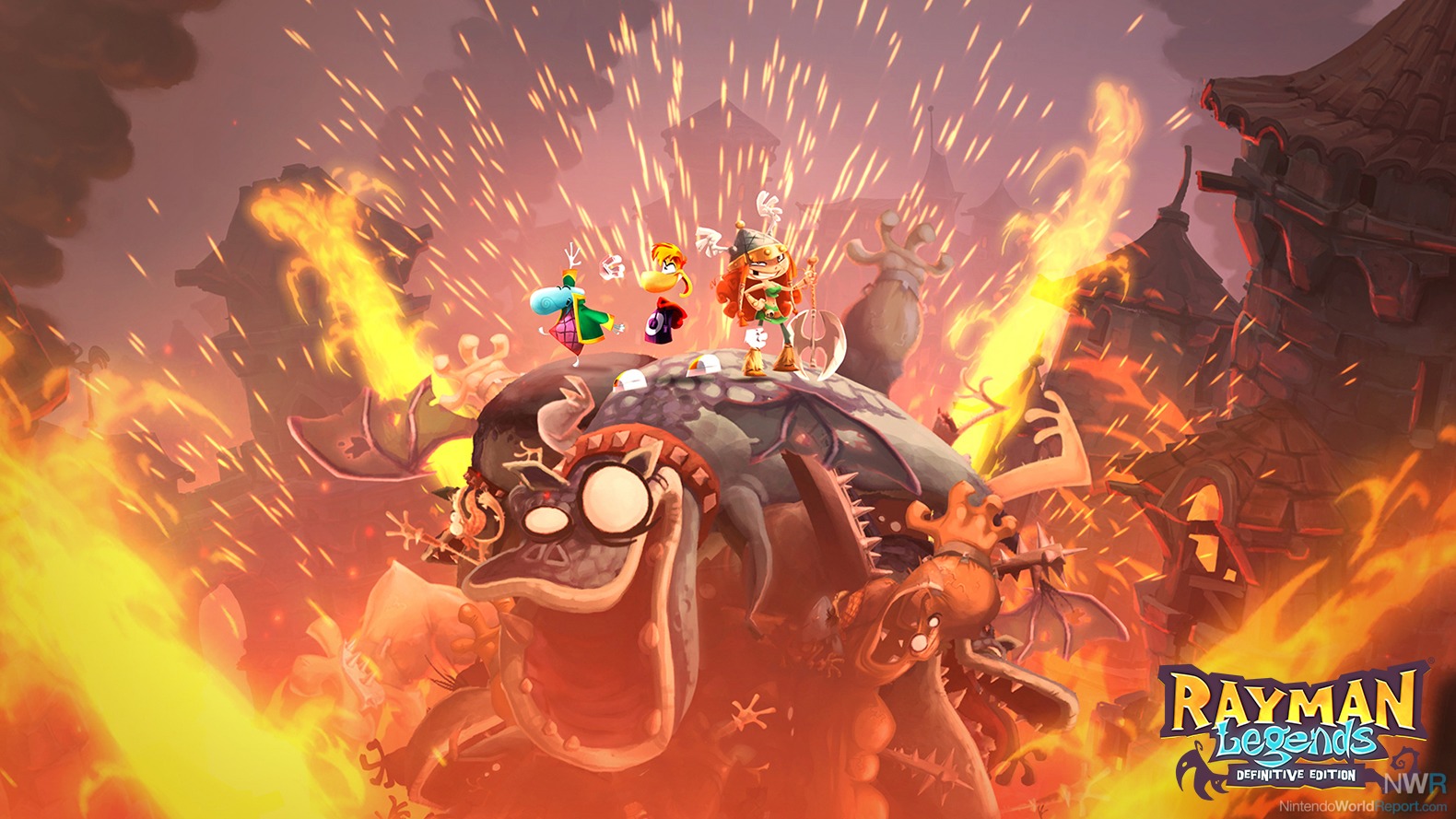 It's also amazing just how much content there is in Legends. This is where the "definitive" moniker really comes into play: there are tons of playable characters to unlock, challenges to beat, mini games to play, and scratch cards to obtain (which helps you unlock even more stuff). It truly is amazing just how much you can do in Legends. Those scratch cards even reveal many of the levels from Rayman Origins, giving you nearly two games' worth of levels in one package! Truly staggering.
There isn't too much to complain about, but there are a couple of things to note. I noticed that one or two levels featured a bit of lag in TV mode, especially when there are tons of enemies crawling around at the same time. It doesn't get terrible, and I never had problems in handheld or tabletop mode, but it is noticeable. Also, although this is the "Definitive" edition, there really isn't much to this version that you don't already get in the Wii U version -- it's virtually the same game but with a tournament mode for the football mini game, which pits you against one of your friends in a battle to get the ball into your opponent's goal post . It's relatively simple, and I don't even know if a tournament mode is worth the bother, but it's in there!.
Lack of new content notwithstanding, Rayman Legends: Definitive Edition is, at least for this moment in time, one of the best 2D platformers on the Switch. The level design and varied gameplay are top notch, the graphics and music are beautiful and I'm really amazed by just how much there is to unlock and accomplish in the game -- we're talking dozens of hours of content. Unless you really like Legends, there isn't much here for those that have played this on other systems But if you've missed out on Rayman's resurgence on modern consoles, there's no reason not to pick up this brilliant platformer .