Sega's sophomore mascot racing effort bests Mario Kart in some respects, but falls short in others.
When Sonic & All-Stars Racing Transformed's use of land, sea, and air was revealed, it seemed like Sega had created its second kart racing game as a carbon copy of Mario Kart 7. In the end, though, the game fully realizes that land/sea/air aspect, besting Nintendo at its own game while delivering a superb single-player experience with tons of content. Woefully, the local multiplayer aspect of Transformed on Wii U is choppy, glitch ridden, and not a whole lot of fun.
The glitches pop up in single-player, too (though a patch is promised and, according to Sega, is coming soon), but only sparingly throughout the long and excellent Career Mode. That mode features a branching path of races and objective-based challenges that include destroying a tank and beating several racers one-on-one in rapid succession. The sheer variety found in this mode is wonderful, and it features a steady difficulty curve and unlock progression, though some of the later events are quite challenging. If you want to unlock all the characters, you'll have to get damn good at the game. In addition to Career Mode, Transformed features a Grand Prix and Time Trial mode very similar to Mario Kart. With unlocks tied to every mode, it is worthwhile and rewarding to play each one.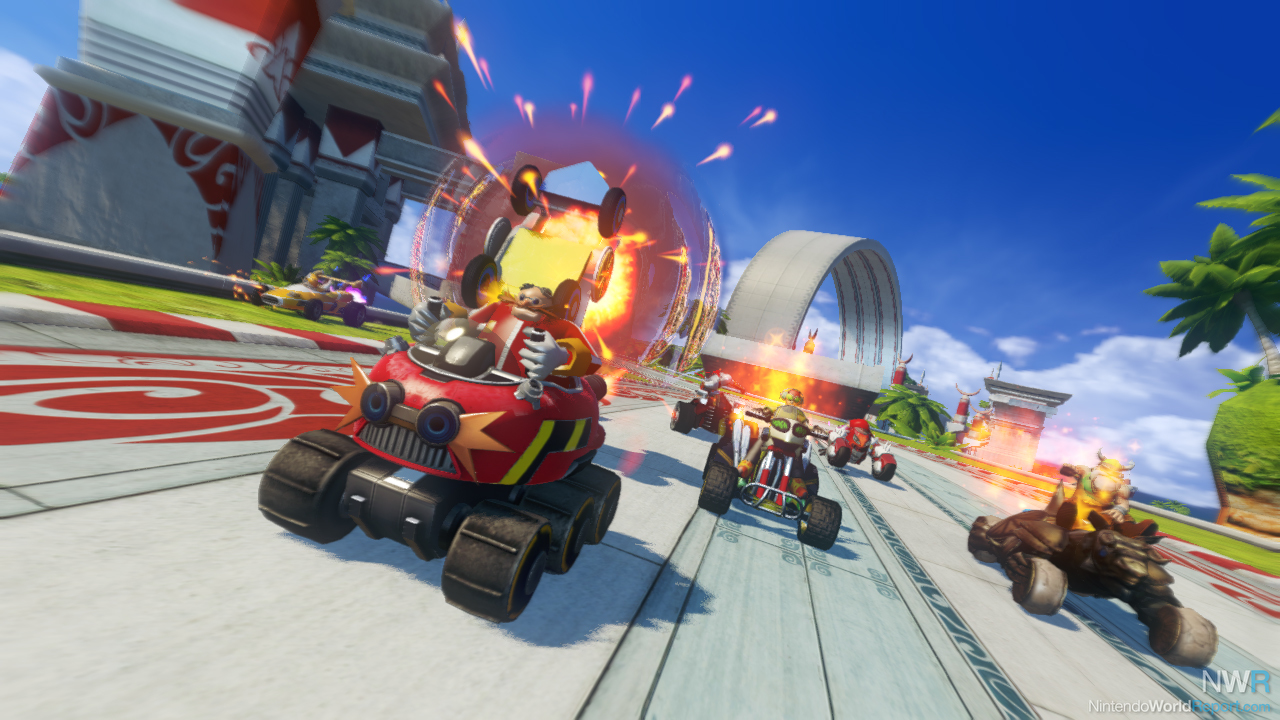 The game's characters are highly customizable; as you play, you can level them up and gain mods that change their stats. For example, a Speed mod may increase a character's Speed while decreasing their Handling. The roster is a little narrower than the first entry, with nearly half the roster coming from the Sonic the Hedgehog series and many series having dual representation, but the breadth of characters is still nice. It's especially wonderful to see Vyse from Skies of Arcadia and Joe Musashi from Shinobi make appearances, though characters such as Ryo from Shenmue and Opa-Opa from Fantasy Zone don't return from the first game.
Transformed's courses are more varied than the first game, with only a few popular series receiving more than one. Almost every track features a mix of land, sea, and air, and they all change from lap to lap. In one race, you spend the first two laps primarily on land, but the destruction of the ground forces you to fly during the last lap. The courses also dip into some under-appreciated Sega franchises, such as Burning Rangers and Panzer Dragoon.
The multiplayer mode features a variety of play options, including races and battles. Every control option available on the Wii U is usable, from the GamePad to the Wii Remote by itself. The motion controls are hit or miss, but traditional controls are fine and should be familiar to anyone with a passing familiarity with racing games. Unfortunately, while five-player split-screen (with one person on the GamePad) is awesome in theory, it makes the game's graphic quality dip drastically. Even then, the framerate remains inconsistent. Online multiplayer is a different story, though. Aside from most players picking the Rainbow Road equivalent of the track list (which is a spectacular treat for Sega fans), the online experience is excellent.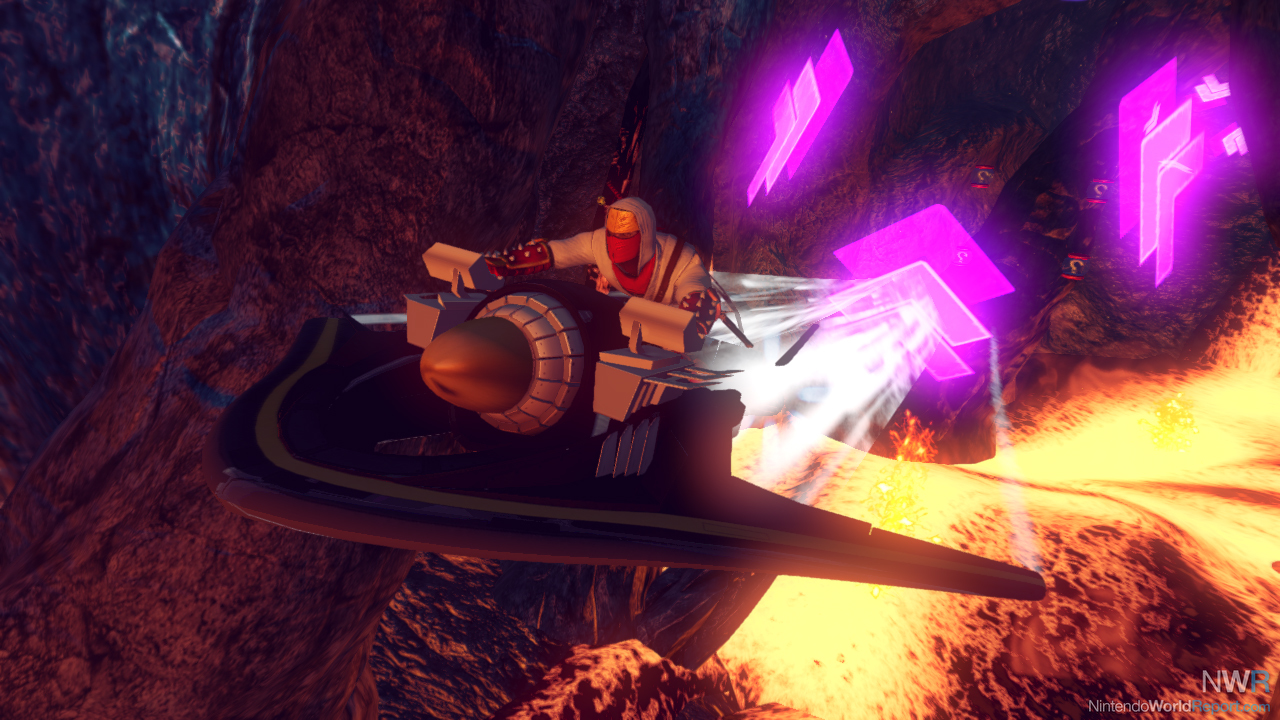 The Wii U version features a few exclusive features in addition to the five-player split-screen. Two party modes, based around Shinobi and Monkey Ball, leverage the asymmetrical gameplay capabilities of the system, but half the maps in each mode are fabulously broken. One infinitely spawns characters in space, while the other spawns every character in a way that ended the match instantly. As previously mentioned, a patch is promised, but currently, these modes aren't worth touching. Off-TV Play is awesome and present, but is so esoteric to activate that I only learned of it near the end of my time playing. ProTip: Hold a finger down on the touch screen, and then swipe to activate it!
Sega and Sumo Digital's second challenge to the kart racing throne is largely a success, but the ever-present glitches and lackluster local multiplayer experience holds it back from completely thrashing the competition. If you're looking for a solitary campaign and online experience, then Sonic & All-Stars Racing Transformed is the game for you. If you want chaotic multiplayer party fun, wait until Mario Kart on Wii U.