May the Force direct your ball to the jackpot.
I spent the last weekend completely immersed in Star Wars. While that's not too much different than a typical weekend for me, these last few days I was surrounded by tens of thousands of fellow fans at Star Wars Celebration Chicago. From *that* laugh in The Rise of Skywalker teaser to meeting Twitter friends for the first time, SWCC was full of memorable moments for me. One of those moments was playing the first Star Wars game for Nintendo Switch.
In some ways, Star Wars Pinball was a known quantity for me. I have Zen Studios' Pinball FX 3 on Switch already, and I own all of the (currently absent from Switch) Star Wars tables on Xbox One. After a short time playing in portable mode, it was apparent that everything great about Zen's game (the physics, presentation, etc.) is all present here.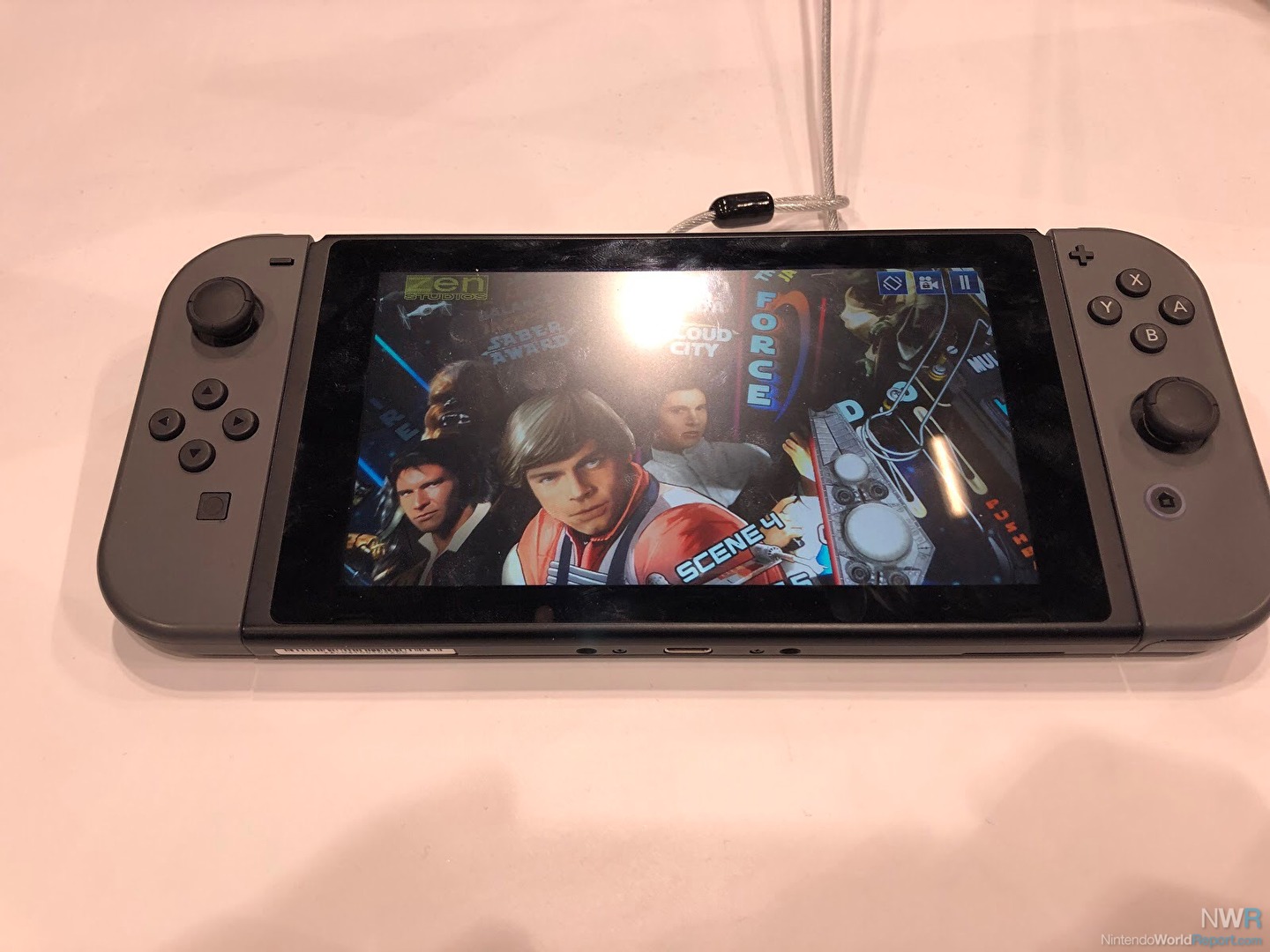 Where Star Wars Pinball on Switch differs from other systems revolves around the unique features of the console. In my demo, the game made great use of HD Rumble, giving a solid approximation of the physicality of playing an actual pinball table. Another unique benefit of playing on the Switch is the ability to, with a press of a button, rotate the orientation of the viewing area, and if you're playing in portable mode with a Flip Grip, you can set the table to display vertically.
At the Zen Studios booth I also had the opportunity to speak with Zen's Desiree Marsh. When I asked her about the possibility of future DLC arriving day-and-date on Switch, she couldn't give me a solid answer due to the complexities of the licensing contracts. She was, however, able to confirm that the physical edition on Switch (a first for the studio) would come on a proper cartridge, not just a download code in a case. This, Desiree said, will ease the burden on families with multiple Switches, but wanting to share a single copy of the game. Finally, she mentioned a couple of new modes for Switch. Galactic Struggle, which will provide another form of asymmetrical multiplayer outside of the standard leaderboards and Career, where you work your way up the up the Jedi or Sith ranks.
I walked away from my Star Wars pinball impressed by Zen's commitment to the license, quality, the platform, and families. It's a game that I will definitely be adding to my Star Wars / Switch collection when it arrives this September.