The bad puns never stop as the Newscast strolls down memor-Wii lane.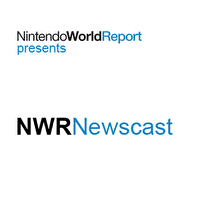 Subscribe via iTunes (Please rate and review, too!)
This week, the Newscast boys strap on their recollection caps and fondly look back at the Wii over its nearly-five year life span. From E3 giddiness to post-launch disappointment, the crew discusses a wide array of success and failure, surprise and dismay. Join them as they traverse the peaks and valleys of the Wii's existence with hopes of arriving at some sort of zen-like understanding of the little white box's purpose. Spoiler warning: Wii Music doesn't even get mentioned!
The gang also throw on their prediction monocles and answer a reader's question about whether or not the Wii U and 3DS can ever live up to their progenitors' commercial successes.
Have a memory or thought about the Wii and its legacy you'd like to share with us? Email us at newscast@nintendoworldreport.com and we'll read it next week!
This podcast was edited by Scott Thompson.
Music for this episode of NWR Newscast is used with permission from A Boy Named Earth.