No Virtual Console on the Wii U GamePad. Bummer.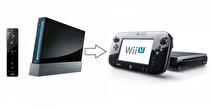 NWR: Along the lines of downloadable games, the Virtual Console and WiiWare games will transfer over, as has been said. Will that be there day 1, and what kind of process do you think that will entail?
MF: So yes, you can transfer your Miis, your WiiWare, your Virtual Console content from Wii to Wii U; basically you have to have both systems present, and an internet connection and an SD card for Wii U, and then you can transfer the content over. Once it's transferred over, there's a mode on Wii U called "Wii Mode" and then you can play your content through Wii Mode. In terms of timing, we haven't announced specifics on that yet, so more to come.
NWR: For Wii Mode, will you be able to use the Wii U GamePad, and the Controller Pro to play Wii Games?
MF: Clearly, in Wii Mode, when you bring either WiiWare and Virtual Console games, or you're playing a Wii game, you're able to use Wii peripherals.
Additional Nintendo Rep: I do know that you can't take it off the TV and put it on the GamePad. Also, to clarify your other question, for Nintendo Land, you do need the Motion Plus Remote because some of the games require it.
NWR: Today I didn't hear anything about 3DS-Wii U Connectivity. Can you speak about that?
MF: We did talk about it today. We mentioned it with Monster Hunter, so there is a bit of connectivity between 3DS and Wii U there. And then the other thing that people are highly anticipating that we announced awhile back was Smash Bros. being connected between 3DS and Wii U. Unfortunately we don't have any other information to share right now, but certainly there's projects underway.
NWR: With Batman Arkham City and Mass Effect 3, those are games that have already come out on other platforms, but they're coming out for Wii U with the DLC already in the game, along with some other goodies, like being able to look through Batman's utility belt on the GamePad. I was wondering if you were anticipating that this might be setting a trend, that other third party games might be coming to the Wii U with little extras.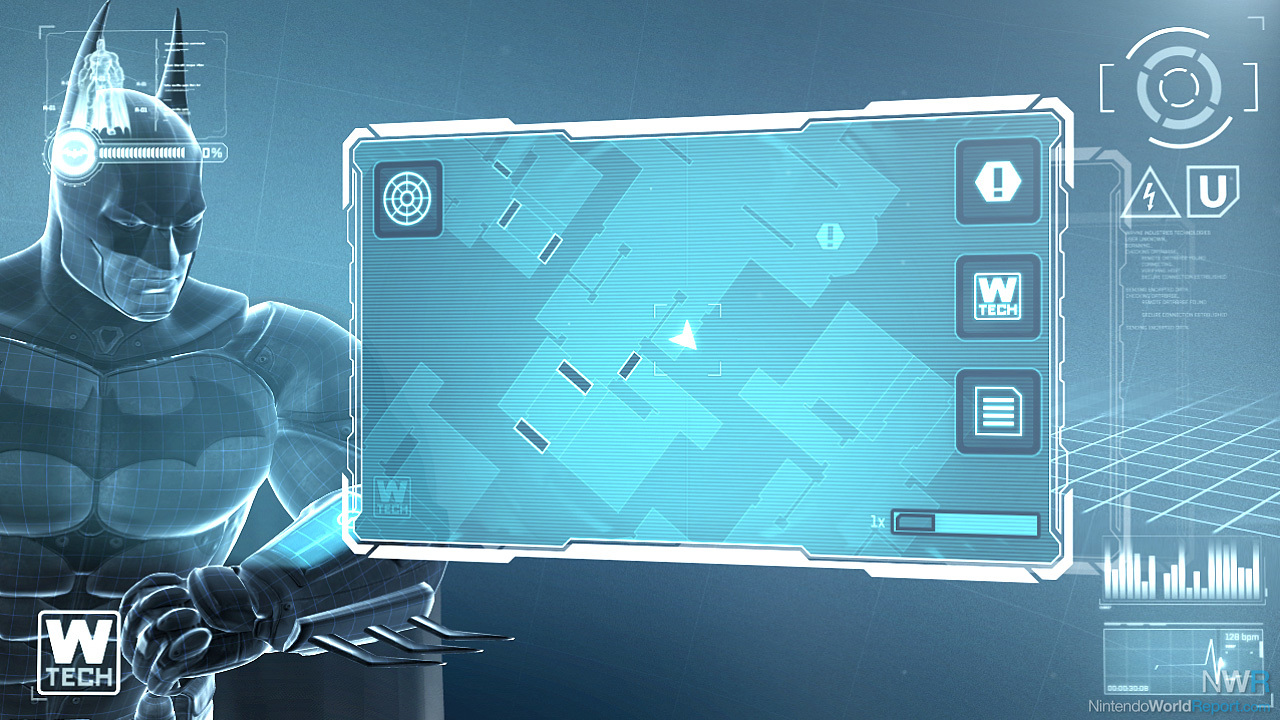 MF: I think you're seeing some examples of that today. Arkham City is an example where Warner reconstructed the whole suit for Batman, including having the computer on his arm, and then adding the B.A.T. mode. There's a whole new way you play that game. There's Trine 2, which is out on other platforms, but the Wii U version has additional content. There's examples like that. There's also examples of publishers making an exclusive game for the platform like Ubisoft and ZombiU, and then you've got games like Call of Duty - awesome huge game, completely different way to play it from a multiplayer perspective on Wii U. Arguably, having the ability to see full screen for both players is huge. When you think about some of the legacy elements that have gone into games over the years, split screen has always been frustrating. Take split screen away. That's what the second screen premise is about, and so that's what really excites me about Call of Duty, is that it's not just Call of Duty, we're presenting a whole new way of gaming.
NWR: With the different packages for Wii U - there's the deluxe version that comes with Nintendo Land. Do you know if that will come with packaging and a disc, or will it be a download code or preinstalled on the system?
MF: No, it'll be a hard physical disc.
NWR: I think that's just about it, thank you very much!
MF: You're welcome, thank you!