Who says 60 plus fighters is enough?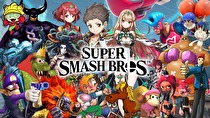 Super Smash Bros. Ultimate is going to be one hell of a game considering it will include over 65 playable characters, depending on how you count them. Bringing back every past fighter and injecting some new ones is already a monumental task.
That said, we all know that nothing will satisfy the cravings of Super Smash Bros. fans. More characters will undoubtedly be added to the game, even if only through DLC. That's why I've come up with this list of my personal Top 20 Characters that I want to see playable in Super Smash Bros. Ultimate.