It's that time of the year.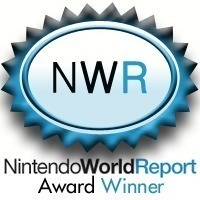 As the year comes to a close it's important for us to reflect on what was. Over the years Nintendo World Report has handled the all important end of the year awards in different ways. This year is no different as we try a new format and will actually rank our top games of the year.
The results of these lists were initially determined by vote from members of the NWR Staff and our Patreon Supporters. Once we had narrowed down the field, the staff held a long meeting to determine the final results. So here is what you can expect over the course of the week.
12/26 - Top 3 News Stories of 2016
12/27 - Top 3 Retro Re-releases of 2016
12/28 - Top 3 Anticipated Games of 2017
12/29 - Top 5 Games of the Year (5-3)
12/30 - Top 5 Games of the Year (2-1)
Please enjoy the results and feel free to leave your own lists in the Talkback thread below!