This elephant should have made a home on Wii U.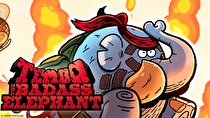 Tembo jumps, rams, and ground-pounds through destructible environments to save civilians and defeat the bad guys! This platformer has an endearing comic book aesthetic featuring a Rambo-esque elephant that handles kind of like a more nimble Wario.
Tembo the Badass Elephant is being developed by a little Japanese company called Game Freak and it is coming to PC, PS4 and Xbox One, but not Wii U.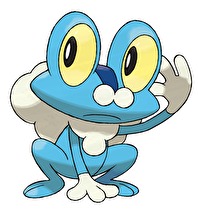 Nintendo fans are pretty darn familiar with Game Freak, developers of the mainline Pokémon games, Pulseman on Genesis (available on the Wii Virtual Console), and Drill Dozer for the GBA. One would presume Nintendo fans would be interested in a new game from them, and Tembo isn't exactly the most technically taxing video game by modern standards. Actually, Tembo is built on the Unity engine, which Nintendo proudly supports on Wii U and New 3DS!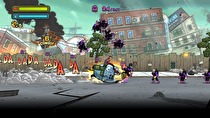 So why isn't this coming out on either Nintendo platform? You could blame Sega, the game's publisher, but the implication is that it isn't worth Sega's time and money, even though a Wii U version should be relatively trivial to implement. If Nintendo can't even court developers and publishers they are on friendly terms with to release an easily portable game for their system, something is majorly wrong.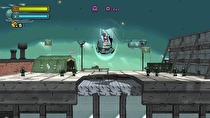 What can Nintendo do to favorably resolve this embarrassing situation? It's hard to say beyond offering to fund the Wii U conversion. Perhaps it isn't too late to add Wii U as a supported platform, but nonetheless it's a pretty darn bad sign for Wii U and Nintendo's relationship with Japanese third parties in general if a game that should be a shoo-in seemingly isn't even being considered. Did Game Freak ask and Nintendo refuse to publish this game? If so, Nintendo should not have allowed spite to get in the way of a Wii U release when Sega picked it up. Has the term "badass" been deemed inappropriate for a game title on a Nintendo system (by Sega or Nintendo)? If Nintendo hasn't even heard of this game, then they really need to engage Sega and Game Freak regarding Tembo ASAP, if only to learn more about why this game isn't coming to their platforms and how they can avoid a similar fate with NX.