Make sure you have these games in the event the worst happens.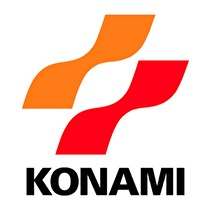 Konami's video game division is in trouble.
One of the great names in gaming from the NES era through the early part of this decade, Konami appears to be going hog-wild shutting down anything related to console gaming in recent months. New game production outside of mobile and slots has slowed to a crawl, and will likely stop soon.
And usually when a company leaves the console business, they scorch the earth, yanking all of their games off download services in the process.
So where does that leave the average Nintendo fan?
Between Konami's own properties and their acquisition of Hudson giving the entire Virtual Console TG-16 libraries, that's a lot of history that could fall by the wayside. A few members of the NWR staff banded together and assembled a hit list of everything on the various download platforms you should grab. Some games you've heard of, others not so much.
It's entirely possible that the company will let these games remain up for the rest of the Wii U or 3DS's life cycles, but just in case they don't, here's what you should be blowing the last of your Wii Points and other currency on. And if we missed anything big, please leave it in the Talkback so the rest of the people can know.