Depending on who you ask, Wii U sales are good or bad. So we made a way to figure it out.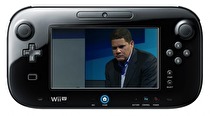 With news of Nintendo's financials from the first quarter of the 2014 fiscal year (running from April 2014 to June 2014) hitting, I noticed dueling takeaways from it. As with pretty much everything related to Nintendo sales these days, there's always a positive way and a negative way to look at things. Sure, Wii U sales might be up 300% from the same time last year, but last year was really miserable.
Instead of writing another editorial about Nintendo's sales, I decided to take another approach. I created a Choose Your Own Adventure game courtesy of Twine. Enjoy!