Pit's triumphant return to stardom!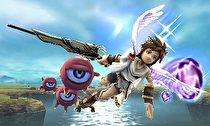 Kid Icarus Uprising was a new take on a franchise that was dormant for 20 years, yet far from forgotten. The long-awaited return of Pit, Palutena and Medusa came to the 3DS with an explosive impact and stands as a true testament to how a franchise, Nintendo, and even the industry itself can evolve and improve over two decades. How fitting that it's number two on our list.
Uprising takes the general concept of the level design from the previous games and updates it to work in a more modern game setting. While on your way to the Underworld to defeat the evil Medusa, the game's levels are split into two parts. In the first, Lady Palutena grants you use of Pit's iconic angel wings for just long enough to reach the location of whatever mission the level had sent you on. These segments have you flying around the environments while shooting enemies that appear from all directions. You soar over breathtaking landscapes with action happening all around you, with nary a dull moment from the moment you set out until you reach your destination.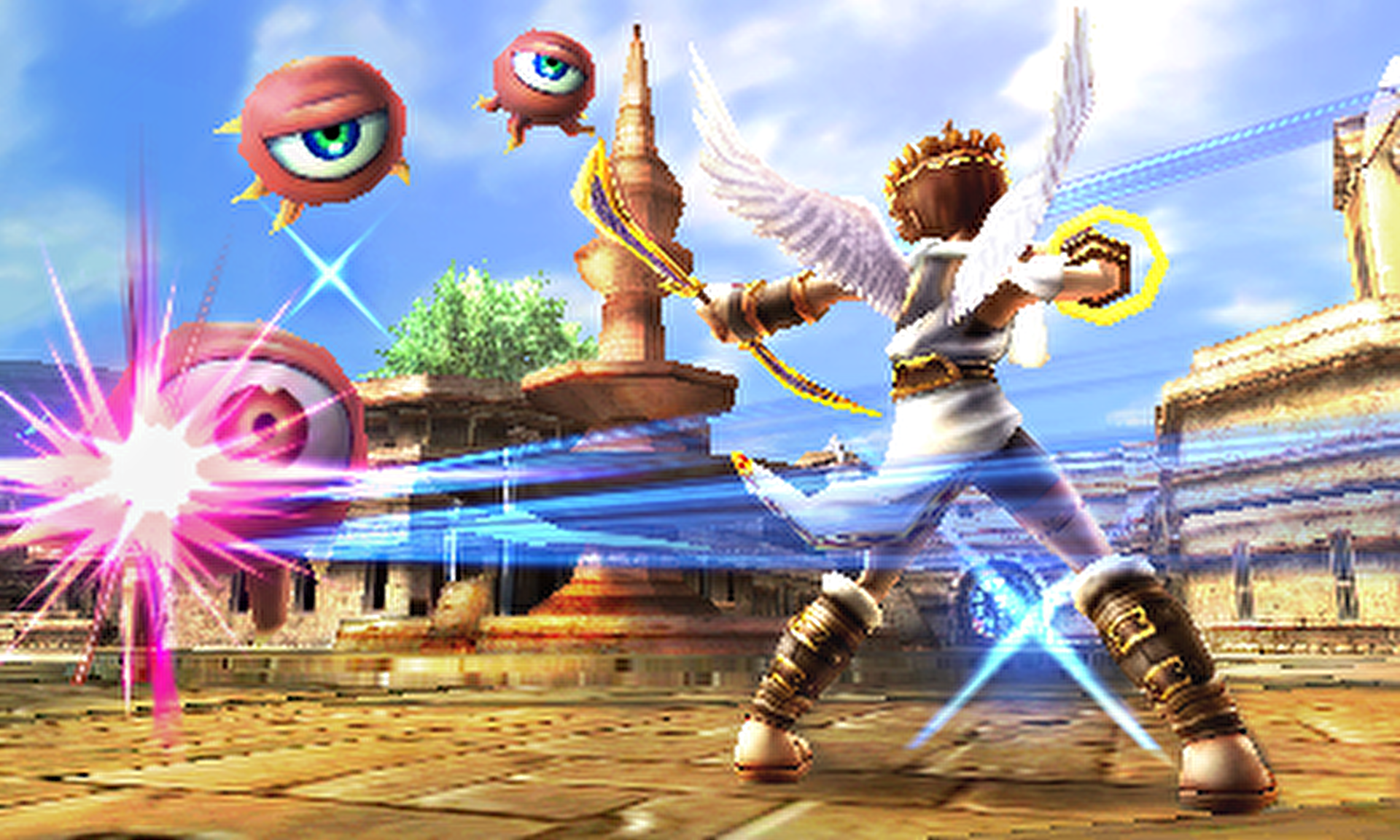 The second half of the stage is presented as a maze you explore on foot. Here is where the adventure truly gets creative, with intricately designed dungeons teeming with dozens of enemies that attack in a myriad of ways, hidden treasures to discover and claim, tricks, traps and secret paths. This game is, by all standards, huge. When it seems like you're finally reaching the climactic conclusion of Pit's quest, you'll find out you're not even halfway though this gargantuan story.
In between levels, you're given the option to customize many different game features. Stops were truly pulled when it comes to the sheer amount of content included in the game. Weapons that can be built and traded change the way Pit attacks using both projectile fire and up-close melee attacks, essentially changing the way you do battle with foes. There are special abilities to collect to give yourself that little extra edge in stages and collectible figurines of just about every character, enemy, and item in the game just like the Smash Bros. trophies. Add to this a list of challenges to accomplish, an in-game soundtrack to unlock and listen to, and even a large picture puzzle to piece together as you collect new powers. Take to the challenge online for even more gameplay modes! Let's not even get into Nintendo's highly coveted series of AR trading cards that come doled out together with copies of this game. Does anyone want to trade?
Whether you've played the NES and Game Boy classics or not, you'll easily be brought up to speed with the game's world and plot. Throughout the levels, characters will continually talk to each other to comment on events going on, provide trivia about the past and present situations and cast members, offer advice (or in the case of villains, gloating), or partake in idle chit chat. Oodles of self-referential in-jokes about Kid Icarus, Nintendo and video games in general litter Uprising. Most of the dialogue is hilariously well-written to boot. I quickly progressed from being a casual fan of the characters as they were presented back on the NES to dreaming about a full animated series starring the cast. And while I'm usually pretty uppity about the merits of including Japanese dialogue options in talk-heavy games, I was very impressed with the quality of the voice acting. The delivery is almost unanimously right on the mark, with every character brimming with personality and charm.
Though the game's controls take a little getting used to – and a lot of getting used to for left-handed people like myself, that Circle Pad Pro is all but required to play the game – Kid Icarus is just so much fun, and so brilliantly put together that some occasional finger cramps during the learning process are easy to forgive. Imagine, back when the original game was talk of the Nintendo town, would gamers ever guess that such a small cartridge would fit game of such epic proportions? That such a game would take several generations to arrive? It was well worth the wait.