The moments that spook us most.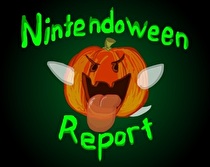 We're a brave bunch most of the year, but when Halloween rolls around, certain repressed gaming experiences rise to haunt us once again. Sometimes, it's even a Nintendo game (or a game on a Nintendo system) that gets the better of us.
Join some of the NWR staff as they recount their odd, embarrassing, or even truly frightening Nintendo memories!