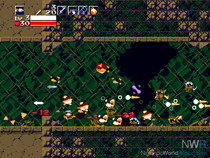 DSiWare GAME OF THE YEAR
Winner: Shantae: Risky's Revenge
Behold, the best reason to buy a DSi so far. WayForward, master of the 2D sidescroller, has crafted a wonderfully compact, gorgeous, charming little piece of DLC that features light Metroidvania exploration, cool animal transformations, and lots of jiggling. In all seriousness, Shantae features some of the best 2D sprite work on the system. The music is catchy, the play control is tight and responsive, and the end of the game has a great old-school nod to Metroid games. You might think 1200 points is expensive, but it's hard not to play Shantae again and again and again. It's definitely the best DSiWare game of 2010.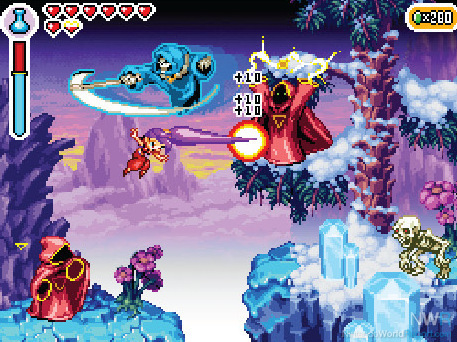 I have no idea what is going on here


Runner Up: Cave Story
Cave Story was met with critical acclaim when it hit the WiiWare service earlier this year, but had a much quieter release on the DSiWare shop. The tinier version of Cave Story is no less potent, as Cave Story DSiWare's presentation is top-notch, sporting the visuals and audio of the PC version. The game has all the trappings of a full retail release: tight controls, plenty of space to explore, and a story much deeper than what is traditionally found in a platformer. Cave Story DSiWare is a shining example of what the portable download service can and should be used for.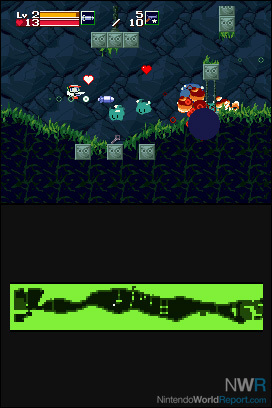 DSiWare version adds a map to the bottom screen. Never seen that before



WiiWare GAME OF THE YEAR
Winner: Fluidity
Two years ago, World of Goo was heralded as not only a magnificent WiiWare title, but also as one of the best games in the entire Wii library. Fluidity deserves similar recognition. The game's tilt controls are wonderfully intuitive and make guiding the game's protagonist (a pool of water) around the colorful 2D world a unique and enjoyable experience. Players should not miss out on the Metroid-esque exploration, great water physics, and the four chapters bursting with inventive puzzles and well-hidden secrets. Playing with virtual water hasn't been this fun since Super Mario Sunshine.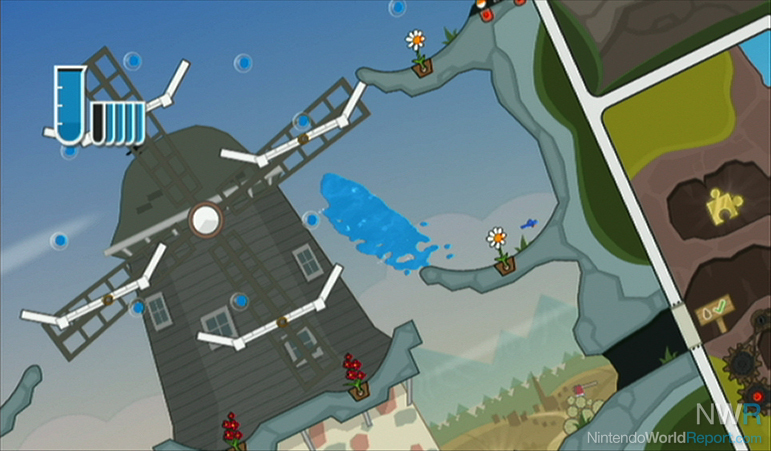 Fluidity: a game about runoff


Runner Up: Cave Story
Equal parts Metroid, Mega Man, and Ratchet & Clank, Cave Story is an impressive 2D action game regardless of its platform. With graphics reminiscent of late-era NES titles, a brilliant soundtrack, multiple endings, and multiple game modes, Cave Story will have you locked to your Classic Controller for weeks. The game's most surprising aspect may in fact be its story: somehow, purely through text boxes, musical cues, and basic character portraits, Cave Story's plot is engaging and shockingly moving. It remains a must-have for any Wii gamer.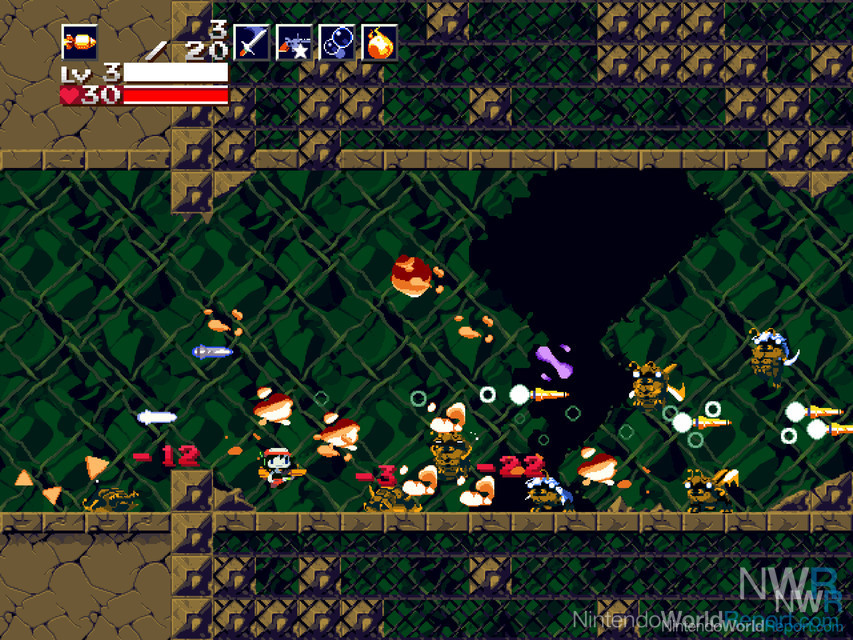 A story, set in caves