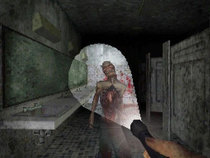 It isn't always easy to group games into a relatively narrow selection of genres. We've done our best to group these games in such a way that games worthy of recognition receive it. Note that some genres may only have one winner.
BEST ADVENTURE TITLE
Winner: Ace Attorney Investigations: Miles Edgeworth
Our favorite prosecutor takes the lead this time in an adventure that mirrors the investigator's role, with no court sessions, unlike the game in the main series. While it's not as exciting as the objections of the court room, the new element of crime scene investigation brings a change to the proceedings. A strong story leaves you curious to see the case's details unfold while you gather evidence on site and connect clues using logic. As always, stand-out characters and a plot that runs deep make it a memorable Ace Attorney title, and one of the most memorable of 2010.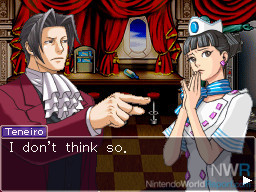 Ruffles points his finger accusingly at YOU



BEST PUZZLE TITLE
Winner: Picross 3D
Picross 3D is, quite simply, the video game equivalent of crack. The addictive block-breaking, spatial-reasoning puzzler is filled to the brim with content. With more than 350 puzzles on the cartridge and even more available online, its lastability is unquestionable, and even the most experienced puzzle gamer will find 20 hours of gameplay at minimum. The excellent game design and pleasing, addictive feel of breaking blocks and seeing the animated finished product makes this the best DS puzzle game of 2010.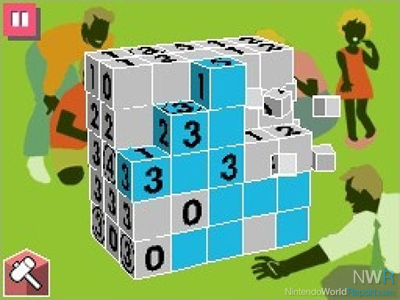 Insidiously addictive block clicking


Runner Up: Professor Layton and the Unwound Future
Three games into the series, Professor Layton and the Unwound Future is familiar territory, but what wonderful territory it is! This time, Luke and the Professor are trapped in a future distressing enough to rival Back to the Future II, and as they explore future London and solve a variety of devilish logic puzzles, they'll receive help from some surprising characters along the way. Charm is present in every beautifully animated environment and cutscene, and the plot twists will have you gasping for air.

BEST RPG TITLE
Winner: Dragon Quest IX: Sentinels of the Starry Sky
Was there ever any doubt? Level 5 and Square Enix have created not only one of the best role-playing games on DS, but one of the best games, period. Dragon Quest IX lets you play however you want. You can just breeze through the main story. You can spend hours, days, or weeks finding alchemy ingredients to craft new weapons and armor. You can focus on quests - of which there are dozens - and unlock new jobs and quests. Through it all, you can craft the perfectly balanced team and customize their abilities to your play style. Even after the credits roll, the game offers a heap of post-game content so your adventure is never truly over. Dragon Quest IX is amazingly flexible, accessible, and almost impossible to put down.

Runner Up: Infinite Space
Unfolding across multiple galaxies, involving millions of lives, and offering nearly endless options for customization, Infinite Space lives up to its name by turning the RPG genre on its head. Instead of developing and equipping a handful of party members, your task is to build your own custom war fleet. It doesn't just ask you to stand up to a seemingly unstoppable empire, bent on conquering all it sees; it dares you to.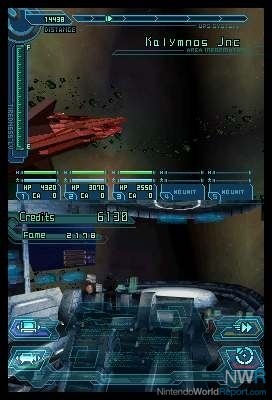 Not the standard RPG battle screen



BEST SHOOTER TITLE
Winner: Dementium II
It's tough to make a good shooter on the DS. It's similarly challenging to make a good horror game, a problem developers on any system must deal with. Renegade Kid has managed to excel at both, and Dementium 2 is the fruit of that labor. The gunplay is easy and responsive, and the spooky stuff is great thanks to a wonderful graphics engine and inventive sound design. The game features an imaginative story, and the beasts that stalk your character are horrific and gruesome and, at times, tough to kill. Fans of the shooter genre should keep Dementium II on their DS game list.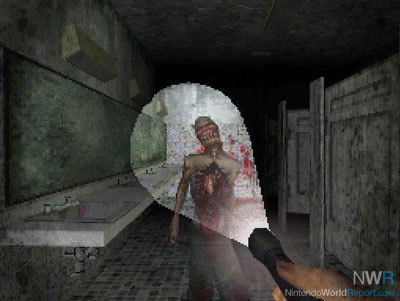 He's shooting him with light


Runner Up: James Bond 007: Blood Stone
Blood Stone, from developer n-Space, impresses with its presentation and gameplay variety. The third-person shooter will have you doing everything from taking down enemies and driving cars to playing poker and being stealthy. While the online multiplayer is a little barebones, the solid single-player campaign is worth playing through.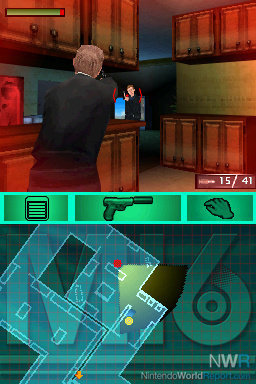 Daniel Craig graces the small screen