Nintendo Direct with lots of rhythm!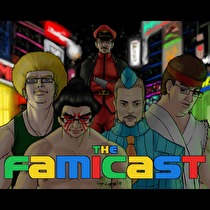 Subscribe via iTunes (Please rate and review, too!)
Happy "Love Day" everybody! JC, Danny, and Daan reconvene to talk about another Japanisation of a western holiday, the details of which may surprise you! Nintendo Direct, which may have been lacking in the megatons, did have quite a few tasty morsels worth talking about, including Nintendo's next world domination weapon - "evil" Dr. Kawashima! Listen in for the full rundown.
Rhythm action fans are well catered for (again) in this episode; Theatrhythm, Rhythm Thief and the demo of Hatsune Miku are all discussed. Looks like the 3DS is fast becoming the portable home of the genre! JC updates us with his progress in two extremely lengthy RPG/adventure games, one cost $50, the other was free, but both appear to be lasting the same amount of time!
Other tidbits include a full appraisal of Denpa Ningen (the eShop RPG starring Tingle look-a-likes), the state of the Japanese Nintendo Zone app, Purikura machines, and a large helping of DLC!
So grab a box of your friend-chocolates, apply your schoolgirl camera filter and you'll be ready for another crazy journey to Japan with the Famicast crew!
This podcast was edited by Danny Bivens.
Music for this episode of The Famicast is used with permission from 8 Bit Weapon. You can purchase their music and shirts from their website 8bitweapon.com
Additional music for this episode of The Famicast is copyrighted to Nintendo, and is included under fair use protection.