It seems like a lot of games are being delayed, but this episode of Connectivity is right on time.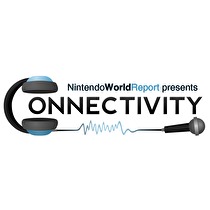 Subscribe via iTunes (Please rate and review, too!)
Is it time for another one of these things already? You guys sure are lucky that I have a mental disorder that causes editing podcasts to be fun for me, otherwise we'd all be in a lot of trouble.

Anyway, this week we've got three segments for you. First off, there's a news panel with so many people on it that I honestly lost count. There's also some discussion of the new 3DS game, Sakura Samurai: The Art of the Sword. Finally, there's the ever classic discussion of used games.

I hope you have something to say to us, because I really want to hear it. Drop your comments below, or send us an email by clicking here. I'm starting to feel like Kentucky Tim is our only fan.
This episode co-edited by Scott Thompson & Mike Sklens.