We celebrate the Wii's 10 year anniversary!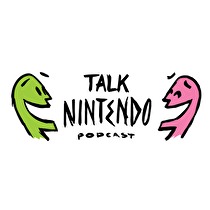 Mystery History! We welcome back round three of Mystery History and this time we get to watch Casey squirm again as he tries to figure out what Perry's been playing. He gets off to a hot start, but is it all for naught? Jumping from mystery history to a pair of games that just made Nintendo history, Casey gives us the run down on Pokemon Moon. Continuing his theme of retro games, Perry explores the wonders of the Mega Man Legacy Collection by playing the classic Mega Man 2. (Little does Perry know Casey is purchasing the collection for a second time while he sings its praises.) The boys wrap up what they've been playing with the Nintendo eShop exclusive Swap Fire. The game has a lot of unique and fun ideas, but is the overall package worth the price of admission?
Happy 10 year anniversary Wii! It's hard to believe, but the Wii is officially over a decade old. Casey and Perry take a look back at the Wii including the Revolution, the controller and the name reveal as well as reminisce about their experiences with acquiring and playing the console. The retrospective comes to a close talking about software. Which are Casey and Perry's favorite Wii games?
If you have any questions, comments or concerns please contact by tweeting us or by send us an email!