Get off my source control.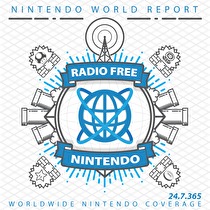 Subscribe via iTunes (Please rate and review, too!)
This week we start off with a little news: Pikmin 3 is coming to Switch! The list of Wii U refugees grows ever-shorter, and now we wait for Pikmin 4. After covering this news, we delve into an all-email catch-up show.
We don't succeed, but we try. This week we breakdown the morality of the theft and distribution of Nintendo's internal documents and take on two distinct questions that ask, "Where's all the games?" You can ask us your moral quandaries by sending us an email.
This episode was edited by Guillaume Veillette. The "Men of Leisure" theme song was produced exclusively for Radio Free Nintendo by Perry Burkum. Hear more at Perry's SoundCloud. The Radio Free Nintendo logo was produced by Connor Strickland. See more of his work at his website.
This episode's ending music is Baby Bowser from Super Mario World 2: Yoshi's Island by Koji Kondo. It was selected by Greg. All rights reserved by Nintendo Co., Ltd.