This fast-forward edition covers New Business, 2DS, Wii U pricing, AND emails!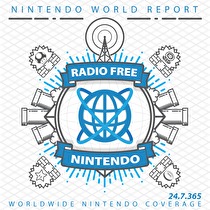 Subscribe via iTunes (Please rate and review, too!)
This "kitchen sink" of an episode starts with an unusually short New Business, as we wanted to reserve time for everything else. The list of games is just as long and weird as ever though, from the hack-mod Newer Super Mario Bros. Wii (with a comparison to New Super Luigi U) to gloriously wacky Saints Row 3+4, with a side of Halo for Windows Phone 8 (you read that right) and Divekick, wrapping up with Gui's more seasoned thoughts on Shin Megami Tensei IV, a game whose extreme strangeness gets a well-deserved re-emphasis here.
When something truly interesting happens around Nintendo, you can bet our listeners will jump to their keyboards pretty quick to write to us about it. That was certainly the case this week, as we had our choice of emails to set up discussion of the just-announced Nintendo 2DS hardware and Wii U price drop (couched in a query about a GamePad-less version of the console). The convenient overlapping of segments gave us enough time left over to wrestle with even more emails that handle reprinting of hard-to-find Nintendo games and the bold suggestion that Nintendo may be "creatively bankrupt". Our team is on the case!
We're probably going to start the Pandora's Tower discussion next week, so please do stop into the RetroActive forum thread and remain there for the duration of our flight.
This podcast was edited by Guillaume Veillette.
Music for this episode of Radio Free Nintendo is used with permission from Jason Ricci & New Blood. You can purchase their newest album, Done with the Devil, directly from the record label, Amazon (CD) (MP3), or iTunes, or call your local record store and ask for it!
Additional music for this episode of Radio Free Nintendo is copyrighted to Nintendo and is included under fair use protection.