Metroid Prime Trilogy is hot on the tail of Xenoblade Chronicles.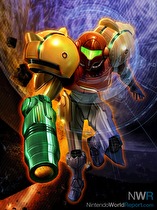 Metroid Prime Trilogy is back in stock at GameStop for $84.99, as part of GameStop's plan to bring back select "vintage" titles. Only pre-owned copies are available for purchase, and it's one of the harder to find titles on the Wii.
This is the second title we've seen in this new promotion, coming just a few days after Xenoblade Chronicles was brought back. According to the company, we should be seeing more releases of this nature "in the coming months."