Do you have what it takes to become... the Urban Champion?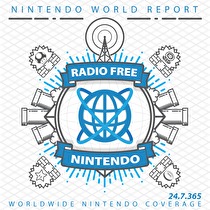 Subscribe via iTunes (Please rate and review, too!)
With so much going on lately, we had planned to do a very short New Business and then blast through tons of emails. Of course, that never works. James is the first to deliver a game, and it's Darksiders 2 on Wii U. Jon catches up with Heavy Rain and even tests the PS Move support (hint -- not good). Jonny conjures memories of MotoHeroz with Joe Danger: The Movie. Gui is far more topical, feeding the addiction with Mega Man 4 and testing Art Style: Aquia for worthiness of your Club Nintendo coins.
Any planned "lightning round" is doomed when the very first email occupies our team for well over 15 minutes, but such is our plight when listeners keep sending in such great questions and topics. That one is a revisit to a very old musing on how video games can portray the significance of character death. Next, we read a bit of hate mail, but it spins us off into an impromptu dissection of a true classic NES game. Following that is a look at Nintendo's support for Unity developers, possibly at the expense of more established engines and game studios. Finally, a hotly requested discussion topic: Shadow of the Eternals and the return of its controversial creative director, Denis Dyack. We even take a crack at Wii U-exclusive insanity effects.
We're still quite backlogged on fantastic emails, but don't let that stop you from making it even worse. You can check out the non-gaming podcasts that Jonny mentioned over at Crosstawk.
This podcast was edited by Guillaume Veillette.
Music for this episode of Radio Free Nintendo is used with permission from Jason Ricci & New Blood. You can purchase their newest album, Done with the Devil, directly from the record label, Amazon (CD) (MP3), or iTunes, or call your local record store and ask for it!
This episode also features music from Megaman 3 - which is property of Capcom.
Additional music for this episode of Radio Free Nintendo is copyrighted to Nintendo and is included under fair use protection.