This shorter episode still packs a punch with even more news (what's up, February?) and your letters.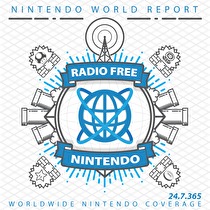 Subscribe via iTunes (Please rate and review, too!)
Another week in the gaming life of the RFN crew sees Jonny finish Retro Game Challenge and start Stubbs the Zombie; James hates Soul Calibur 4 slightly less, while Lindy suffers through The Last Ninja and seems bemused by Onslaught. Across the Atlantic, Greg happened upon a copy of Metroid II and sought out armed conflict with mecha-marine life in Super Darius II on the Japanese Virtual Console.
It's weird how many game announcements were made during February, and we spend some time talking up the latest batch: Excitebots, The Legendary Starfy, Punch-Out's release date, MotionPlus and the curious silence around Wii Sports Resort, and the Classic Controller PRO.
After the break, it's time for your letters on cross-platform online play, the surprise success of Wii, second-hand downloadable games, and violence in Mad World (and beyond).
Don't forget that we'll start discussing Eternal Darkness next week!
Credits:
This podcast was edited by Greg Leahy.
Music for this episode of Radio Free Nintendo is used with permission from Jason Ricci & New Blood. You can purchase their new album, Rocket Number 9, directly from the record label, or download it from iTunes, or call your local record store and ask for it!
Additional music for this episode of Radio Free Nintendo is copyrighted to Nintendo, and is included under fair use protection.