The Jonathans are back with vacation stories, and we tag-team both jokes and editing for this special episode!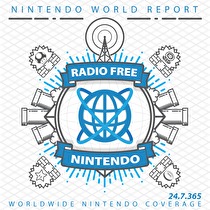 Subscribe via iTunes (Please rate and review, too!)
This week's show begins with everyone reuniting after both Jonny and Jon were out last week. New Business starts with Jonny's woeful tale of how he lost his 3DS in New York and then missed recording RFN, making for a Very Bad Day in the city of dreams. In happier news, he did recently finish Xenoblade Chronicles and shares a measured response to the ending as well as a glowing review of the overall experience. Jonny also advises against playing through the Mass Effect 3 Extended Cut, but not for the reason you might expect. Mr. Lindemann, returning from his own vacation, finds that his bowling skills have severely deteriorated in Wii Sports. He also shares some appreciative thoughts on Lollipop Chainsaw, the latest fever dream of Suda 51 (see also: Killer 7, No More Heroes). James finally catches up with Tales of the Abyss, the robust RPG for your 3DS, and he confirms reports of the game's bizarre storytelling. Guillaume brings it home (rhyme!) with a pair of eShop downloads from earlier this year: the challenging platformer Mutant Mudds, and the depthless Punch-Out clone we know as Sakura Samurai.
Jon had to step out after Now Playing, so the remaining trio digs in for an energetic round of Listener Mail. First up is an extensive look into load times and storage media for gaming systems, including Wii U -- but the conversation also takes a surprising turn towards the apparently highly sought WiFi dongle released for taking Nintendo DS online. Then we answer a desperately terse question about Project Sora's closing (and Namco Bandai's huge push for Smash Bros.) with a massive, James-led exploration of Japanese shadow companies and how the Tekken developer could benefit from this partnership. Finally, we look deep into the ways Nintendo collects feedback from the media, fans, and its own experts -- and how that feedback is used (or not) to direct development of future releases. This segment spans over an hour despite covering only three questions with three podcasters! Keep the magic flowing by sending us your own excellent questions.
We'll be taking next week off due to summer activities, but you can look forward to a big Episode 300 spectacular in just a few more weeks! Until then, you might want to cover the gap by checking out our sister shows, NWR Connectivity and Radio Trivia: Podcast Edition. Also, you can start playing Wario Land 4 and dropping globules of observance into the official RetroActive forum thread -- we'll get to this feature soon after the anniversary event!
This podcast was edited by Guillaume Veillette, Jonathan Metts, and James Jones.
Music for this episode of Radio Free Nintendo is used with permission from Jason Ricci & New Blood. You can purchase their newest album, Done with the Devil, directly from the record label, Amazon (CD) (MP3), or iTunes, or call your local record store and ask for it!
Additional music for this episode of Radio Free Nintendo is copyrighted to Nintendo, and is included under fair use protection.