With the new crew finally all gathered, we preview E3 2012. Also, a Wii U game in New Business?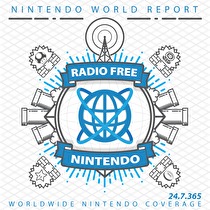 Subscribe via iTunes (Please rate and review, too!)
With James back this week, the gang is finally complete, and Mr. Jones wastes no time before launching into a full-on rant for Disaster: Day of Crisis (from the makers of Xenoblade Chronicles). Guillaume checks out Kirby's Block Ball on 3DS Virtual Console, an oddly challenging spin-off for the pink puff. Kirby, that is. GUI also checks out the obscure variant All Night Nippon Super Mario Bros. and provides a book recommendation. Jon finally digs into Mario Kart 7, which he had largely ignored in favor of 3D Land since picking up his system early this year. And Jonny caps off a brisk New Business with Cloudberry Kingdom, a zany 2D platformer coming not only to Steam (where Kickstarter supporters can already play the beta) but also Wii U! Hey, what other podcast gives you impressions of a Wii U digital download title (and a hugely promising one, at that) more than a week before E3?
As this will be our last big show before E3 (with several to come during the show itself), we scrambled together the annual preview feature with a little help from an old friend. Foci include Western support/enthusiasm for 3DS, online strategies, and reintroducing the world to Wii U. It's probably the biggest E3 since Radio Free Nintendo began, and we are thoroughly excited and scared by all the possibilities.
Hey, did you know we just added new designs and styles to the NWR t-shirt store? Check out the latest options and get one for yourself! Also let us know what you want to hear about during E3 or any other questions/comments.
This podcast was edited by Guillaume Veillette.
Music for this episode of Radio Free Nintendo is used with permission from Jason Ricci & New Blood. You can purchase their newest album, Done with the Devil, directly from the record label, Amazon (CD) (MP3), or iTunes, or call your local record store and ask for it!
Additional music for this episode of Radio Free Nintendo is copyrighted to Nintendo, and is included under fair use protection.