We look back at our 2011 predictions and set forth new ones, along with our most anticipated games of 2012.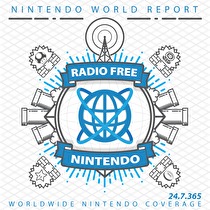 Subscribe via iTunes (Please rate and review, too!)
It's our annual predictions episode, but first up is a rather dense bit of New Business. Jonny is a big fan of Nano Assault, the new and graphically stunning shmup for 3DS. He's also ecstatic about Bastion and even quite glowing on Gears of War 3. James is less enthused about his Xbox 360, which is having hardware problems once again. He does have more to say about Animal Crossing: City Folk and the lamentable Wii Speak accessory. Jon continues his streak of completing games, even if they're all non-Nintendo shooters like Uncharted 3 and Modern Warfare 3. Greg completes the segment with quick impressions of 3D Classics Kid Icarus and more in-depth analysis of the new Shinobi for 3DS.
Then it's time for our much-loved, always controversial and entertaining, annual predictions feature. We begin by reviewing last year's predictions, and the gang's record is more accurate than you might expect, with a few funny exceptions. Our set of new predictions is even more outrageous, and it produces some extensive discussion as well. The segment ran so long that we eventually had to go into a lightning round just to get through them all. We also continued the tradition of choosing our most anticipated games for the year, with some surprising choices there as well.
There are only a few days left to vote on the next RetroActive game -- this feature is always more fun if you actively participate, so why wait? Vote now and be sure to play the winning game when we announce it later this week! You can also send us an email about anything from this show or around the world of gaming, and we'll be catching up with those letters quite soon.
This podcast was edited by Greg Leahy.
Music for this episode of Radio Free Nintendo is used with permission from Jason Ricci & New Blood. You can purchase their newest album, Done with the Devil, directly from the record label, Amazon (CD) (MP3), oriTunes, or call your local record store and ask for it!
Additional music for this episode of Radio Free Nintendo is copyrighted to Nintendo, and is included under fair use protection.