Jon and Jonny side-by-side... what could go wrong? Our 2011 predictions, that's what.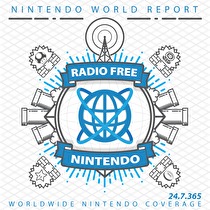 Subscribe via iTunes (Please rate and review, too!)
After three years of recording as a quartet, two of our regular crew finally sit together to record a weekly episode of RFN. (Three of us were at the PAX East panel, but that's a different story.) Jonny concludes his graduation victory lap with a stop in chilly Boston, where he joins Mr. Lindemann for pork chops, sweet tea, and rap music. Over the interwebs, Greg and James seem frequently befuddled at their colleagues' intimate joshing. Nevertheless, we manage to pull together a round of New Business with first thoughts on Ghost Trick for DS, Sunsoft's late-era NES gems, the absurdity of Professor Layton, and the unintuitive PlayStation Move.

After the break(down), we look back at a year ago to laugh and cry over our misguided 2010 predictions. Reviewing those dismal results should have deterred us from repeating the exercise, but what have we got to lose? Thus, we tack on brand new predictions about 3DS, Zelda, Pikmin, Super Wii, etc. and also run down our most anticipated games of 2011.

This podcast was edited by Greg Leahy.
Music for this episode of Radio Free Nintendo is used with permission from Jason Ricci & New Blood. You can purchase their newest album, Done with the Devil, directly from the record label, Amazon (CD) (MP3), or iTunes, or call your local record store and ask for it!
Additional music for this episode of Radio Free Nintendo is copyrighted to Nintendo, and is included under fair use protection.