Absence continues to make the heart grow fonder.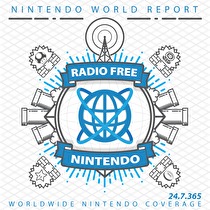 Subscribe via iTunes (Please rate and review, too!)
Muscular French "Chibiz" are the future!



With Jon Lindemann sitting in the host's chair for the jet-setting Jonathan Metts and the calamity of Episode 103 still fresh in everyone's memory, only someone with a title as sober-sounding as "Senior Editor" could be trusted to maintain the maturity of the show, and so Radio Trivia host Michael "TYP" Cole joins the rest of the usual crew for another extensive episode of RFN.
After a New Business segment that includes James making friends with Winnie the Pooh and the unthinkable combination of Super Smash Bros. Brawl and vocal communication, the discussion shifts to the news, including: Mega Man 9 for WiiWare, Castlevania's unanticipated foray into 3D fighting, and Ubisoft's continuing attempts to force James into anger management therapy.
In the final segment, the gang responds to a healthy dose of mail mostly directed at Jonny (naturally), running the gamut of listener concerns from Boom Blox's lacklustre sales to the very survival of the survival horror genre. So sit back, enjoy, and discover James' deep-seated fear of men's biceps.
Credits:
This podcast was edited by James Jones.
Music for this episode of Radio Free Nintendo is used with permission from Jason Ricci & New Blood. You can purchase their new album, Rocket Number 9, directly from the record label, or download it from iTunes, or call your local record store and ask for it!