Three special guests help Jonny remember the ups and downs of Nintendo 64. Starring: Billy Berghammer, Chris Kohler, and Evan Burchfield!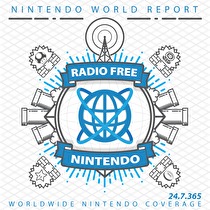 Subscribe via iTunes (Please rate and review, too!)
It really wasn't all that great.

This special episode is a full-length retrospective on one of history's least appreciated consoles, the Nintendo 64. To make the occasion even specialer, we brought in three guests to accompany Jonny down memory lane: Evan Burchfield from NWR (and formerly of The Nformant), Chris Kohler from Wired's Game|Life, and freelancer Billy Berghammer (formerly of Game Informer and founder of this very site).
Our motley crew dives into the system's launch, hardware oddities and drawbacks, success of the platform (or lack thereof), and our favorite non-obvious games. It's an in-depth look at a turning point in Nintendo's history, as well as a fond remembrance of a time that brought all four of us into the gaming media. Don't miss this exciting and hilarious and blood-curdling and spine-tingling and love-mongering episode!
Credits:
This podcast was edited by James Jones.
Music for this episode of Radio Free Nintendo is copyrighted to Rare, Natsume, and Hudson and is included under fair use protection.
Music for this episode of Radio Free Nintendo is used with permission from Jason Ricci & New Blood. You can purchase their new album, Rocket Number 9, directly from the record label, or download it from iTunes, or call your local record store and ask for it!