Kirby has seen better days.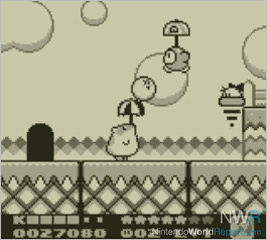 Kirby isn't Mario. His games aren't known for their difficulty or speed, but their charm and Kirby's trademark copying ability are usually enough to make the games a unique experience that only the pink ball of fluff can deliver. However, Kirby's Dream Land 2 is one of the few examples of a Kirby game that tries to add something new—this time Kirby's animal pals—but fails to deliver an experience that's able to overcome the series' slow gameplay and low difficulty.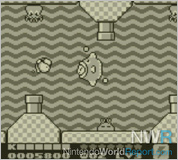 Kirby's Dream Land 2 is the second Kirby platformer to include his copying ability. Unfortunately, it's also a downgrade from Kirby's Adventure for the NES, since Dream Land 2 only includes seven of the 26 unique abilities available in Adventure and presents none of its own. The game instead tries to alleviate this by introducing Kirby's three animal pals, Rick, Kine, and Coo, but they actually hinder Kirby's abilities rather than help him. While using them, Kirby's copying abilities are altered slightly, but not always in a helpful way. For example, the Needle ability surrounds Kirby's entire body when he uses it, but it only affects Rick's back. Additionally, when using Rick or Kine, Kirby can no longer fly. However, the abilities gained when using them don't make up for what's lost.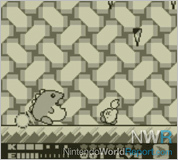 Sadly, Kirby's pals and abilities aren't the only disappointments in Dream Land 2: the game is also pitifully easy and slow. There are levels that you can complete by simply holding a direction on the D-Pad. The game does have hidden objects called Rainbow Drops that you can collect to fight a hidden boss, but collecting them is more frustrating than enjoyable. The only real enjoyment in this game comes from its boss battles, some of which are even fairly difficult, but even then they aren't enough to save what is, in the end, an unremarkable entry in the Kirby series.