BoxBoy's Switch debut is at its best alongside BoxGirl and "the tall one."
While the previous BoxBoy game on 3DS seemed to put a cap on the series, as it was named Goodbye BoxBoy, the squared hero is back with wife and children in BoxBoy+BoxGirl on the Switch. The game brings with it all of the charm of the previous entries with a wealth of new tweaks and ideas that make it a sharp and clever relaxing puzzler, even if it retreads a tiny bit of the same territory as the last entries.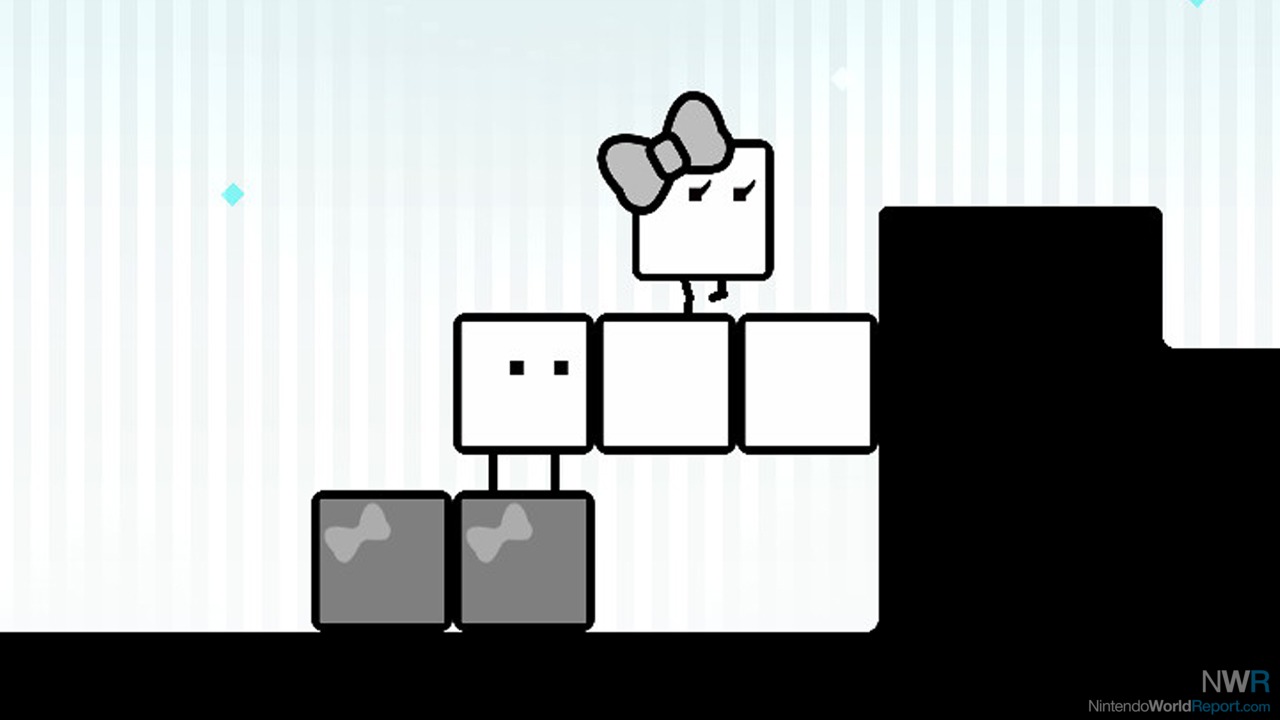 The most obvious new addition is co-op, where two players can work on solving puzzles with a friend (or by themselves controlling each character). If you jockey between single-player and co-op, you'll find that the story is unchanged and the theme of the worlds are approximately the same. However, even if the puzzles seem similar, the solutions are radically different. The co-op story is basically just an alternate version of the solo adventure. Bouncing between both did blunt some of the discovery of new puzzle mechanics and ideas, but the solutions were distinct enough that the repetition didn't bother me much.
As far as the puzzle mechanics go, most worlds focus on developing a new function or idea, whether it's the box hop where you can jump while attached to a group of boxes or springs that boost you into the air in rhythm. All these concepts are introduced at a steady clip and often completely flip the way you think about puzzles on its ear.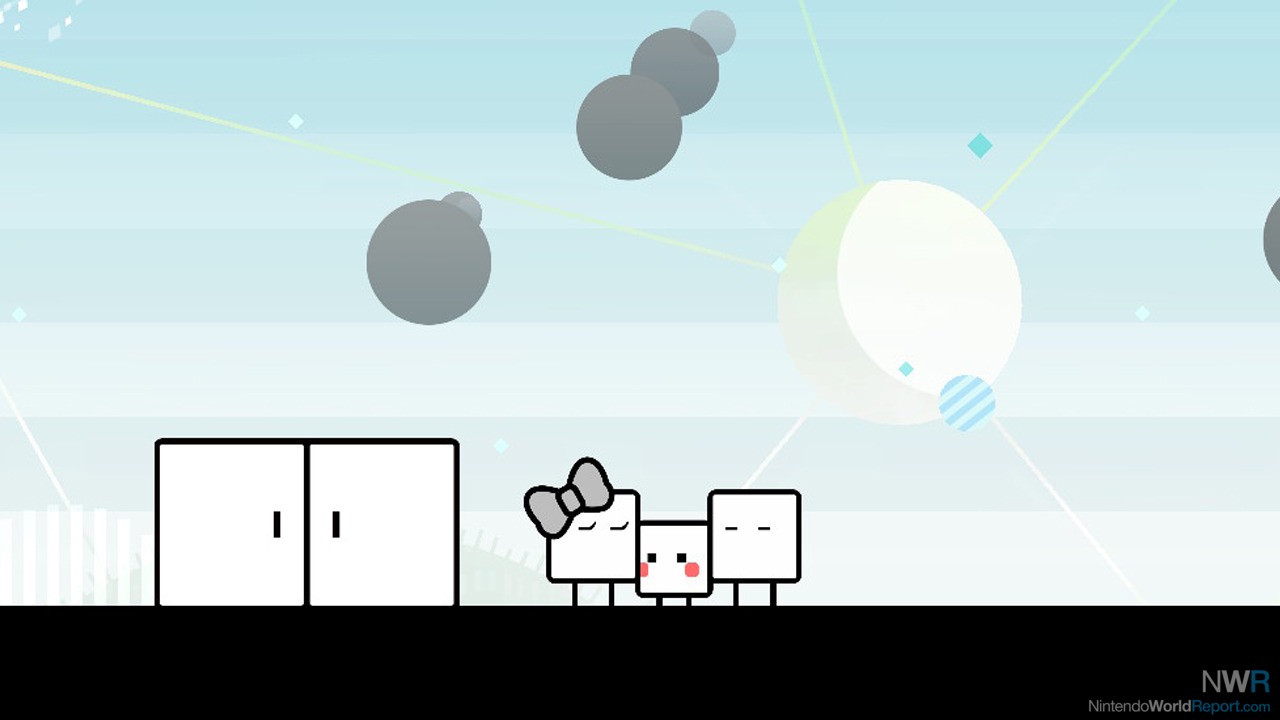 The solo portion of BoxBoy+BoxGirl is somewhat rote, as it just feels like the same old BoxBoy gameplay present in the 3DS trilogy. The challenges are all new and come with requisite fresh twists, but even if you haven't played a BoxBoy game since the last launch in 2017, this might feel tedious in spots, as it did for me. Thankfully, the co-op is a revelation, employing a lot of different strategies while also opening up a lot of what you can do to solve puzzles. You can switch between both playable characters on your own, which is somewhat clumsy, but this mode sings when you share the joy and play with another person. Co-op BoxBoy echoes a lot of the charm of the launch-day Switch eShop game Snipperclips.
After you finish part of the game, you also unlock A Tall Tale, which puts you in control of Qudy, the tall one. His quest is a little more streamlined than the main quest but the fact that you're controlling a rectangle instead of a square makes for an onslaught of new opportunities for creative solutions and wrinkles. It's disappointing that this mode is basically just a post-game challenge, as it's one of the most interesting additions.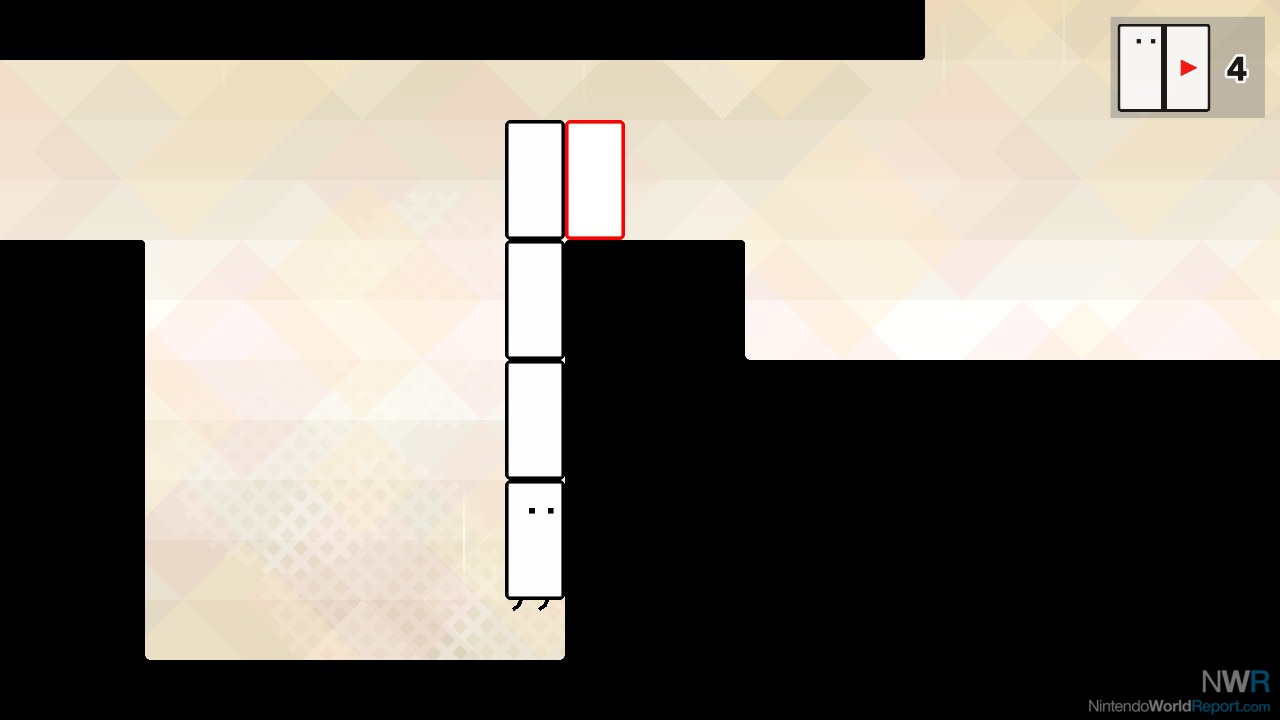 As you play, you earn two different currencies. One can unlock a bunch of goodies including a variety of balloon challenges where you race against the clock to pop a certain amount of balloons as fast as possible. That currency can also unlock stuff like music and delightful comic strips that get incredibly meta (and even reference other HAL Laboratory games). The second currency can be used to randomly select different clothing and accessories for your box person. You can customize every character using these, so you can do things like equip BoxBoy with a VR headset and a dope jacket, give BoxGirl tentacles and a top hat, or bestow the tall one with a bubble and a pair of sunglasses. It's super cute, especially since most accessories add some form of unique animation.
BoxBoy+BoxGirl is a successful and enjoyable puzzler with enough new additions in co-op and the rectangular box segments to feel fresh and new. While some aspects of BoxBoy's design are well-worn and overdone in the fourth entry, the entire package is endearingly charming with its minimalist presentation and clever twists that make most retread portions mere bumps in the road that don't detract from the overall fun.