Co-op is the main draw of this Switch eShop game.
I was only given but a mere taste of Box Boy + Box Girl when Nintendo showed it to us at PAX East 2019, but it was enough to remind me why I devoured three BoxBoy games on 3DS. Split across three modes, Box Boy + Box Girl includes over 270 levels, with a chunk of them being designed for one of the new features: co-op. That's what I was able to check out at PAX East alongside Matt Zawodniak. We romped through a few stages, gently trolling each other as we worked together to reach the goal of each stage by using our box-making powers to move around and avoid obstacles.
The tease of the ingenuity of the co-op puzzles was the highlight for me, though only seeing a smattering of levels limited my ability to see how deep this game might go. New ideas are introduced, such as timed springs adding more verticality in spots by launching Box Boy or Box Girl into the air.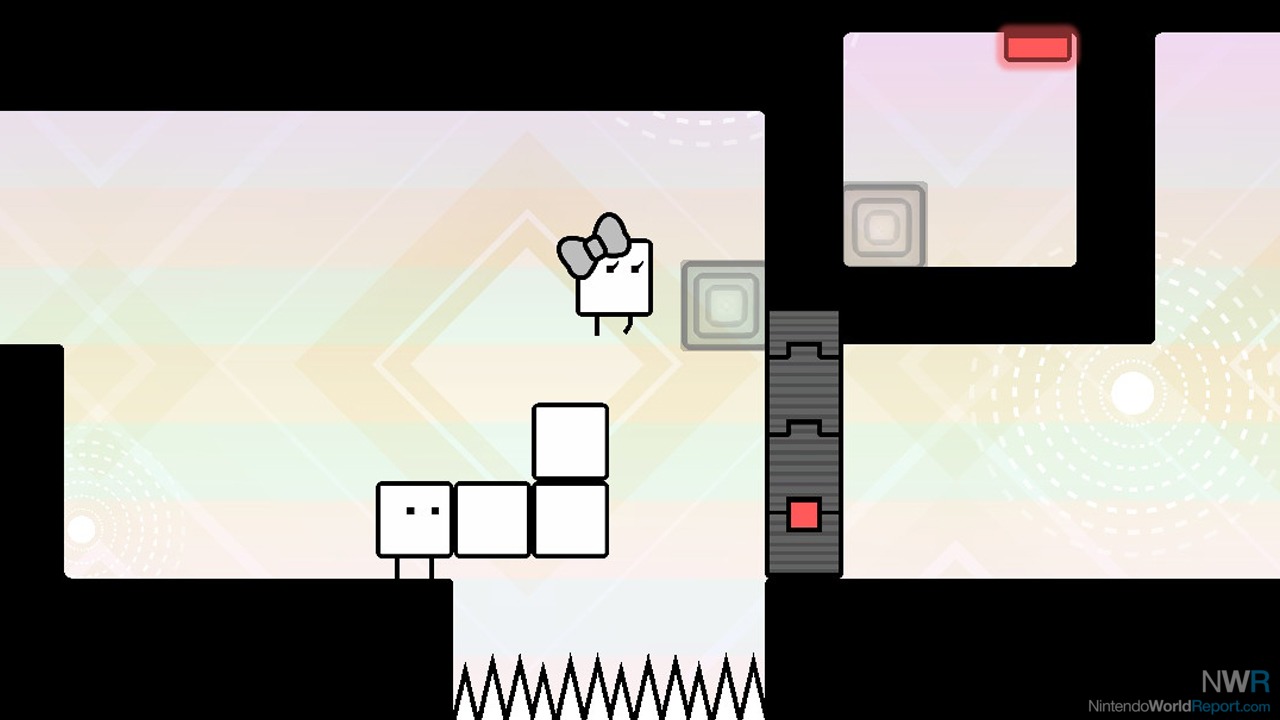 It was interesting talking to Matt about the demo afterwards, as he came into without any prior Box Boy experience. Turns out playing a demo focused on only about five levels that introduce concepts and don't go further with any of them might not be the best way to bring a complete newcomer to the series. To that end though, he's right: it's hard to really know how ingenious and clever Box Boy + Box Girl will be until we're able to dive more into it. The level count is promising, the addition of co-op is encouraging, and the Qudy ("the tall one") mode adds a nice twist.
Good news is it's not far away, coming to Switch on April 26. I'm excited to go back to the world of Box Boy for sure and look forward to seeing just how potentially deep, cute, and clever this new entry will be.