Needlessly attempting to trigger seizures via the Switch.
As time passes on the Switch lifespan, we're starting to see games push the limits of what can run on the handheld console. From the makers of Layers of Fear comes Observer, a cyberpunk horror mystery game that first came out in 2017 on Steam. What stands out for me, apart from the fantastic voice acting of Rutger Hauer (Blade Runner), is just how it runs on the Switch. Unfortunately, great voice acting and getting a PC game to run properly aren't enough to overcome a shallow story and gameplay cluttered with filler.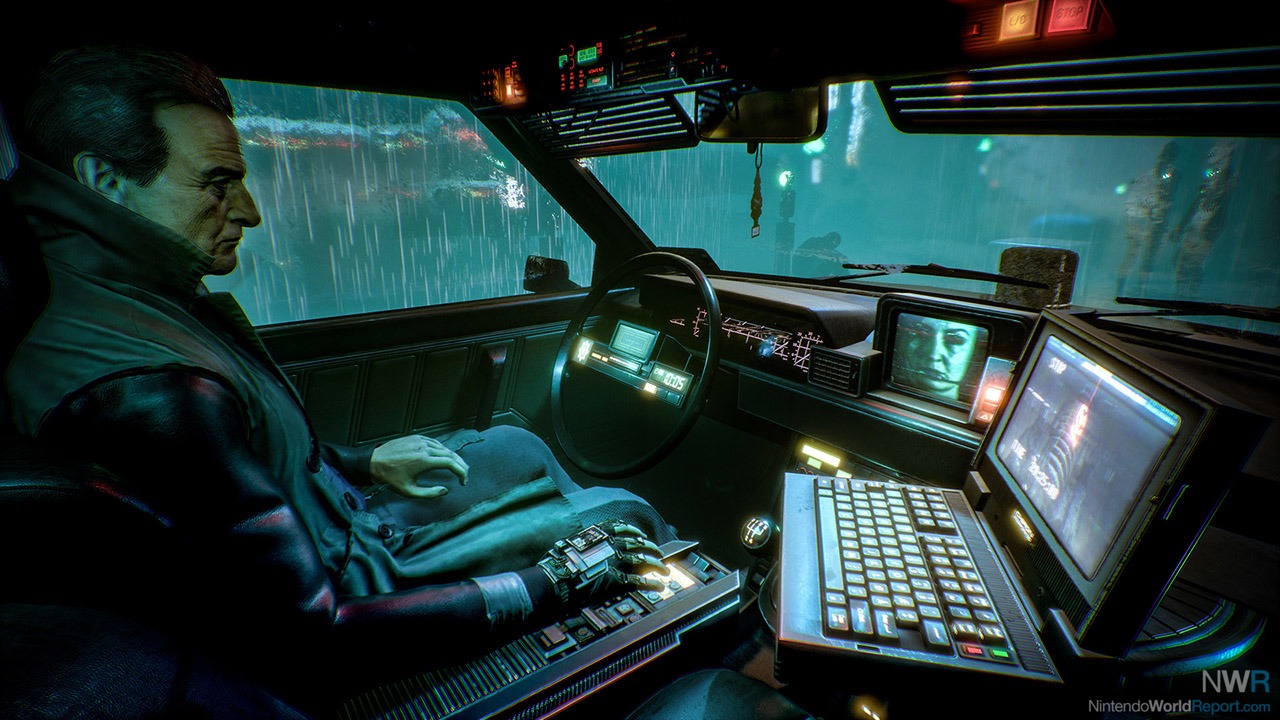 In a dystopian future, where a corporation has seized control of the world after a war and humans augment their bodies with technological features, the first person that comes to mind is Rutger Hauer. He is the voice of the protagonist Dan Lazarski, an elite detective who has the ability to hack into the minds of his suspects. The story begins with Lazarski receiving a distress call from his estranged son Adam. Fearing for Adam's safety, he traces the call to a tenement only to discover a dead body when he arrives. Believing that the victim cannot be his son, he begins an investigation in the hopes of finding his son before it's too late.
Lazarski has a few tricks up his sleeve to help him with his investigation. A neural scanner allows him to scan rooms looking for objects or clues that will assist in his search. Whether it's old age or just a strange design decision, Lazarski's default movement is excruciatingly slow. A faster pace can be achieved by holding down the control stick but that becomes a hassle very quickly. The other core mechanic is the interaction with objects, whether they be doors, computers, or clues to analyze. While not a game-breaking issue, the pointer that is controlled by the right control stick is the size of a pin, leading to more than a few occasions where I had trouble selecting an object.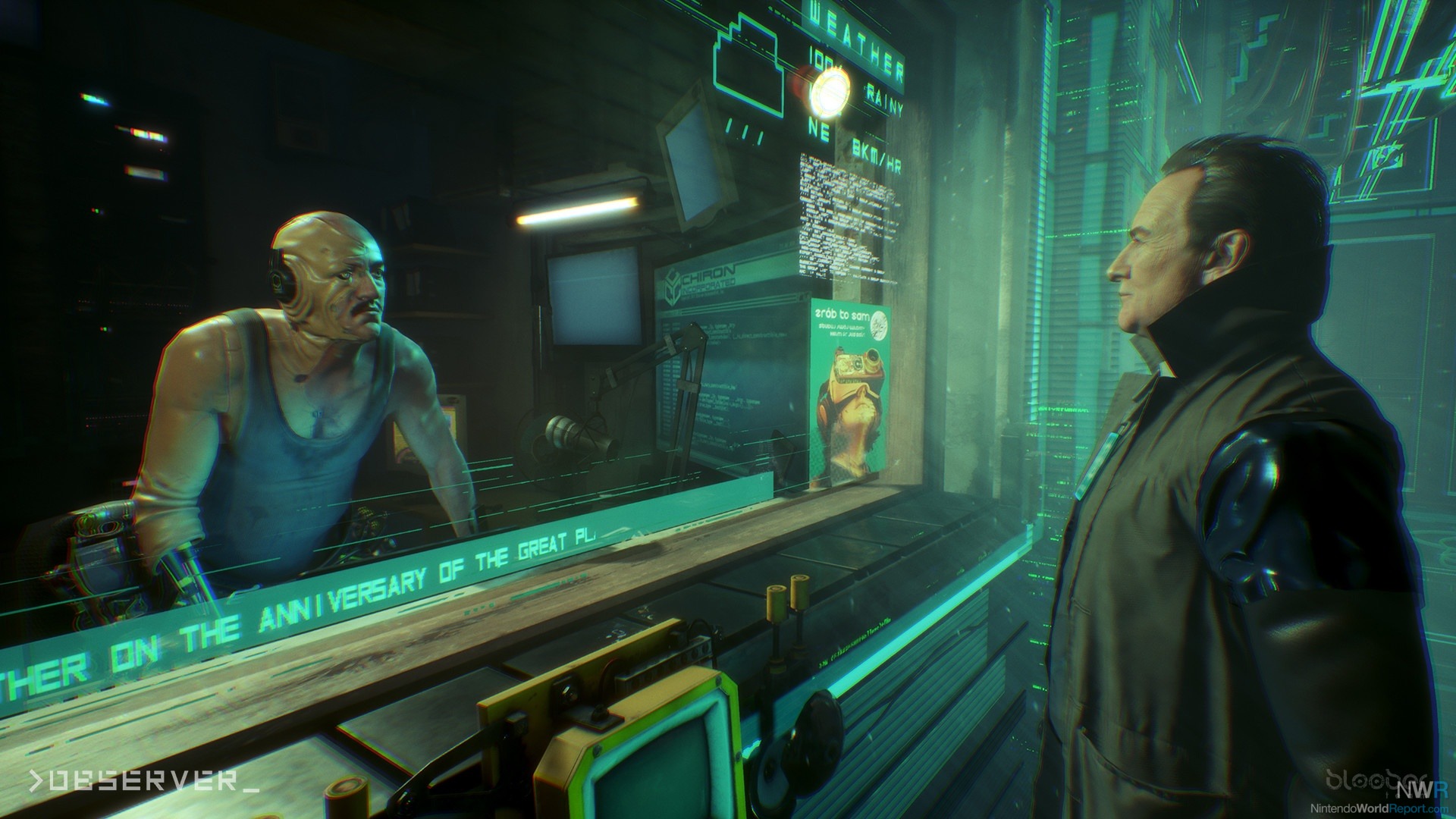 The chief advantage of the Observer is the ability to hack into the mind chip of a suspect, an action that you'll use multiple times. This leads to a trippy dream sequence where Lazarski gets the information he seeks by walking through and viewing the suspect's memories. It's a weird sequence where the horror gets dialed up since real world physics no longer apply and the fears of the suspect manifest themselves during this process. These sequences drag out way too long, to the point where it feels like they are simply meant to fill in the time, all while you are being assaulted with needless flashing lights and seizure-inducing visuals.
Even with its many flaws, the superb voice acting and serviceable story were still an entertaining playthrough. A linear horror-mystery thriller is a bit niche, but if that's what you're into, Observer is a title still worth picking up. If nothing else, it gives us a glimpse of what the Switch is capable of, and it will hopefully be the beginning of a trend of pushing the handheld to its limits.