Has the couch cushions to build the fort, but forgot the bed sheets for the roof.
Besides Nintendo and hockey, building forts using whatever I could get my hands on was my favorite past time as a kid. Even today, I often find myself battling dragons and fighting off monsters in forts I've built with my children. The publisher We Are Fuzzy has applied these imaginary concepts to the digital realm with their title Sleep Tight, creating an open sandbox to build forts to defend yourself from a nightly monster attack. Conceptually, they are successful at creating a fun and engaging world filled with fort building and dart shooting mayhem, but the inclusion of only a single mode leaves you wanting so much more.
Sleep Tight represents the very definition of an open sandbox - a single square room completely empty except for the player and his trusty dart gun. The only goal is to survive the night by shooting waves of monsters that continuously chase you until the break of dawn. Each morning, you're tasked with preparing for the upcoming battle by purchasing power ups and defences using the in game currency of suns and stars. A specific number of suns is provided at the beginning of the morning and all need to be used to proceed to the night. Stars are collected from defeated monsters and can be retained over multiple days in order to make bigger purchase later on. How you defend yourself is completely your choice, the only mode is survival, so gameplay will continue until the health of the character falls to zero.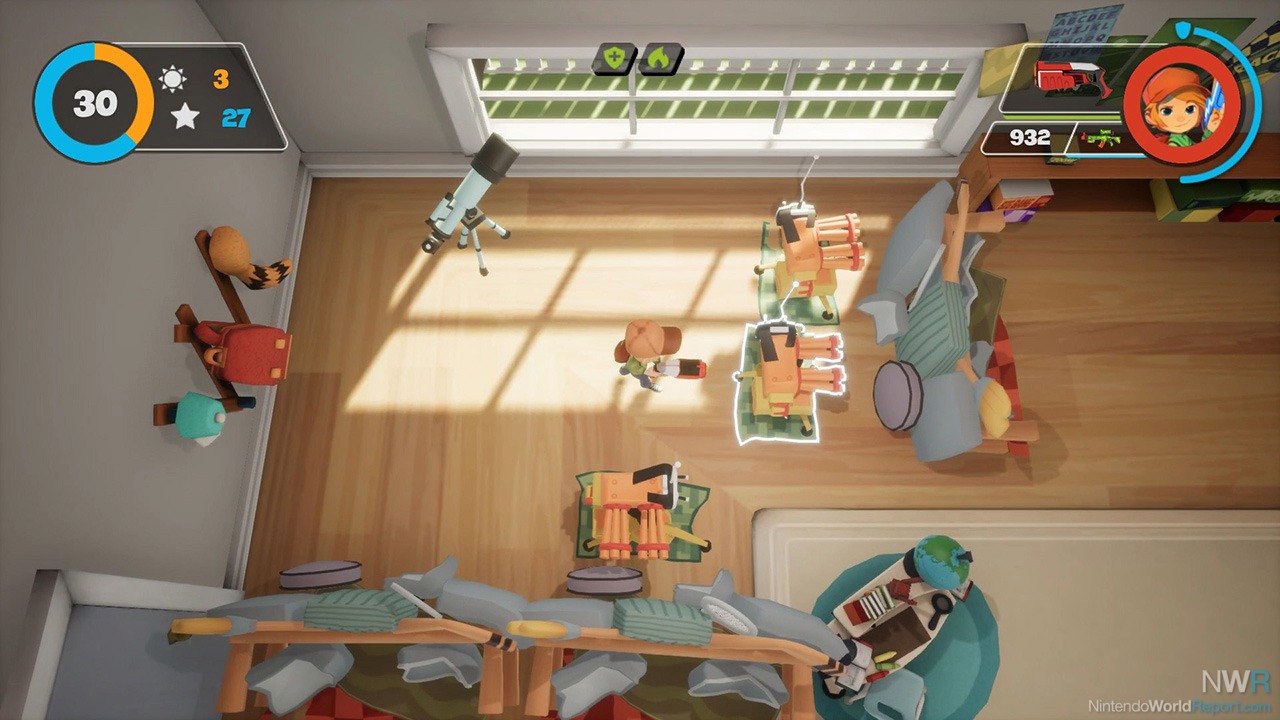 Movement and combat of the character is done via twin-stick shooter style. The flow of movement feels very smooth and precise though at times the aiming felt slightly off. Not enough to really impact the outcome but noticeable enough that I felt like I was using more darts than I needed to. A wide variety of Nerf-style weaponry is available to be unlocked and you can take any combination of two in any given night.
The main strategy, and where I had the most fun, is by building up your defences through a combination of walls made from pillow cushions and couches, dart turrets, and barbed wire represented by Christmas lights. Each defence needs to be unlocked initially unlocked and then it's a matter of resource management deciding on what options to use your limited budget on. All of the defences have health meters and can be destroyed by monsters, so careful balance between turrets and walls is required.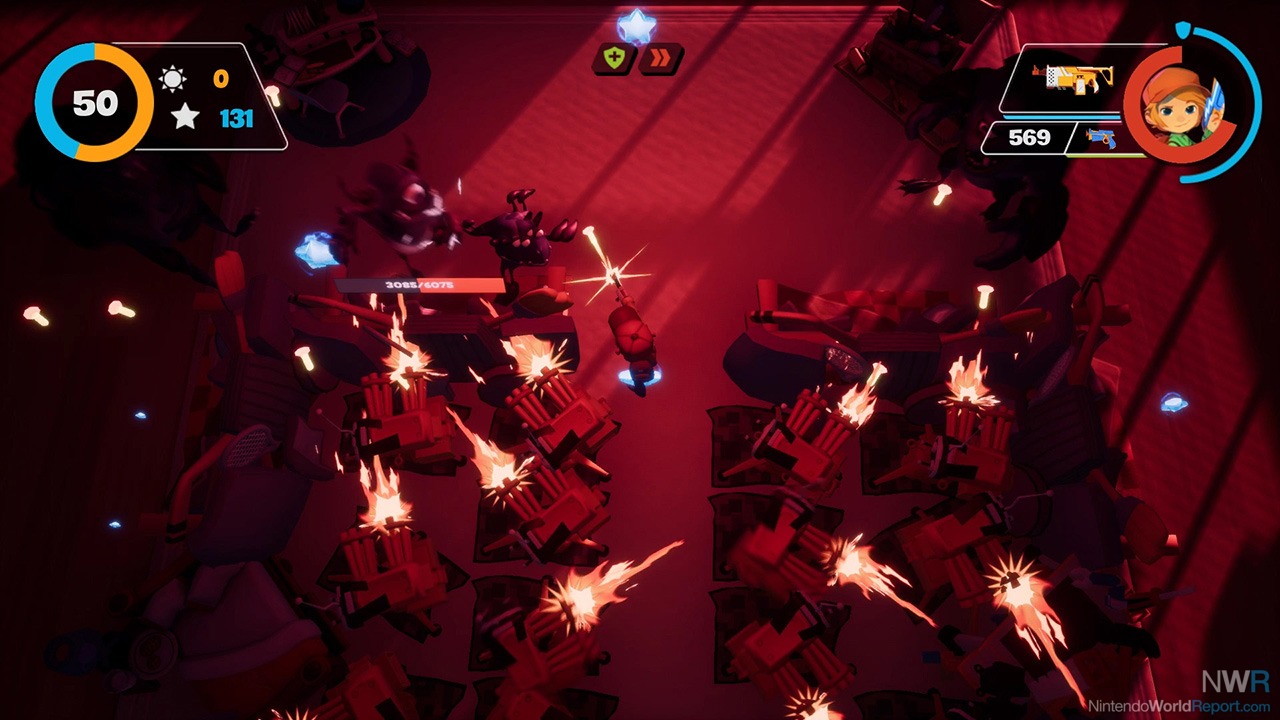 As I mentioned earlier, the biggest issue is the lack of content beyond the survival mode in a singular square room. Besides trying to survive for as long as you can, the only goal to progress towards is unlocking additional characters. All of the weapons and defences are unlocked by currency during a playthrough and need to be re-purchased in each subsequent game. This isn't to say you'll be getting bored after an hour or two, but my imagination craved more environments to explore and I was unfortunately left wanting.
Sleep Tight has the structure and form to be an absolutely fantastic game. Its impressive visuals, delightful music, and endearing concept make it easy to recommend to all ages. A little bit of variety such as additional environments and maybe a co-op mode hold it back from greatness.