For those who view the world in terms of black and white.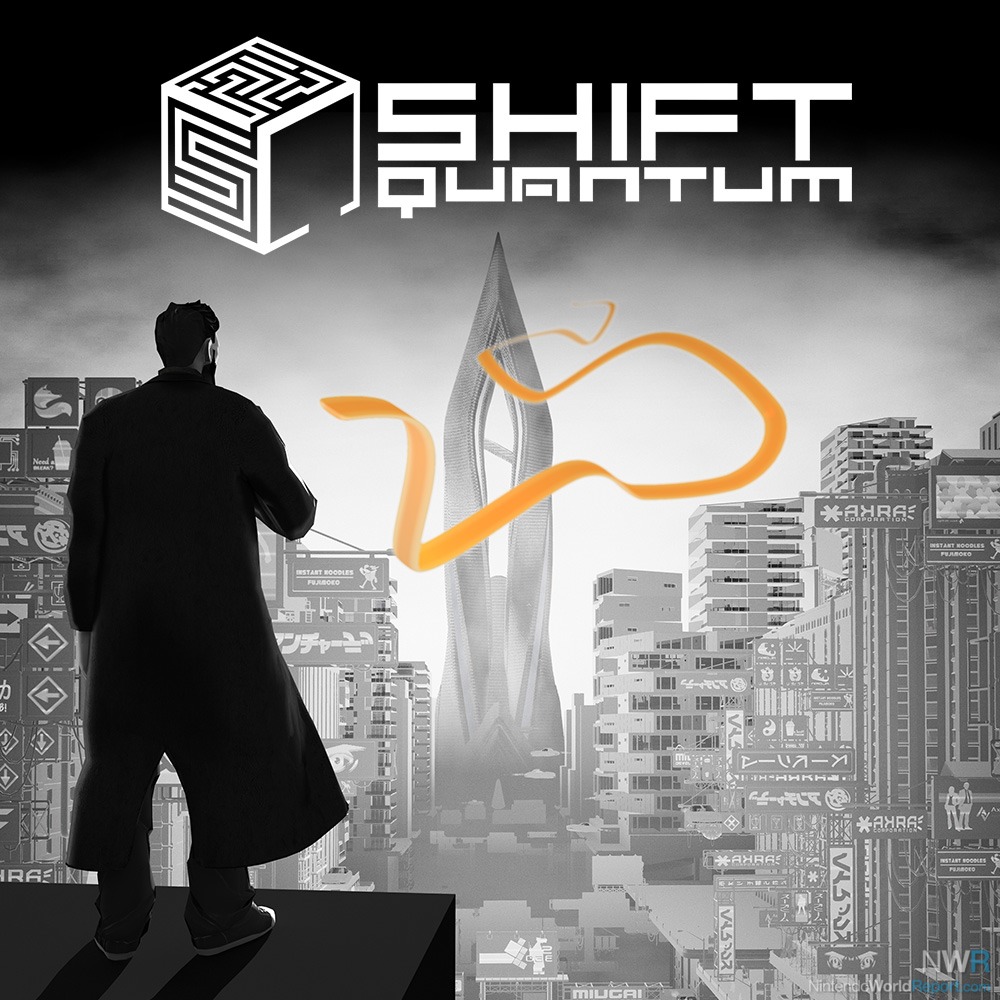 Fans of puzzle-platformers that are set in dystopian future societies rejoice; another title in that genre is now available. Shift Quantum is a cyber-noir maze-runner that promises a better quality of life through cerebral contentedness programming. That's a fancy way of saying happiness is achieved by escaping from a 2D world by utilizing negative space in order to create routes to an otherwise unreachable exit. It's a promise that initially seems unattainable, but ultimately is delivered.
Like any movie or tv show written by JJ Abrams, the story provides more questions than answers. The unnamed protagonist is entered into a matrix-like puzzle simulation meant to provide cerebral happiness. No back story as to why it exists, or its ultimate purpose is provided or hinted to at the outset. The only real story progression through most of the puzzles is the periodic appearance of an unknown woman.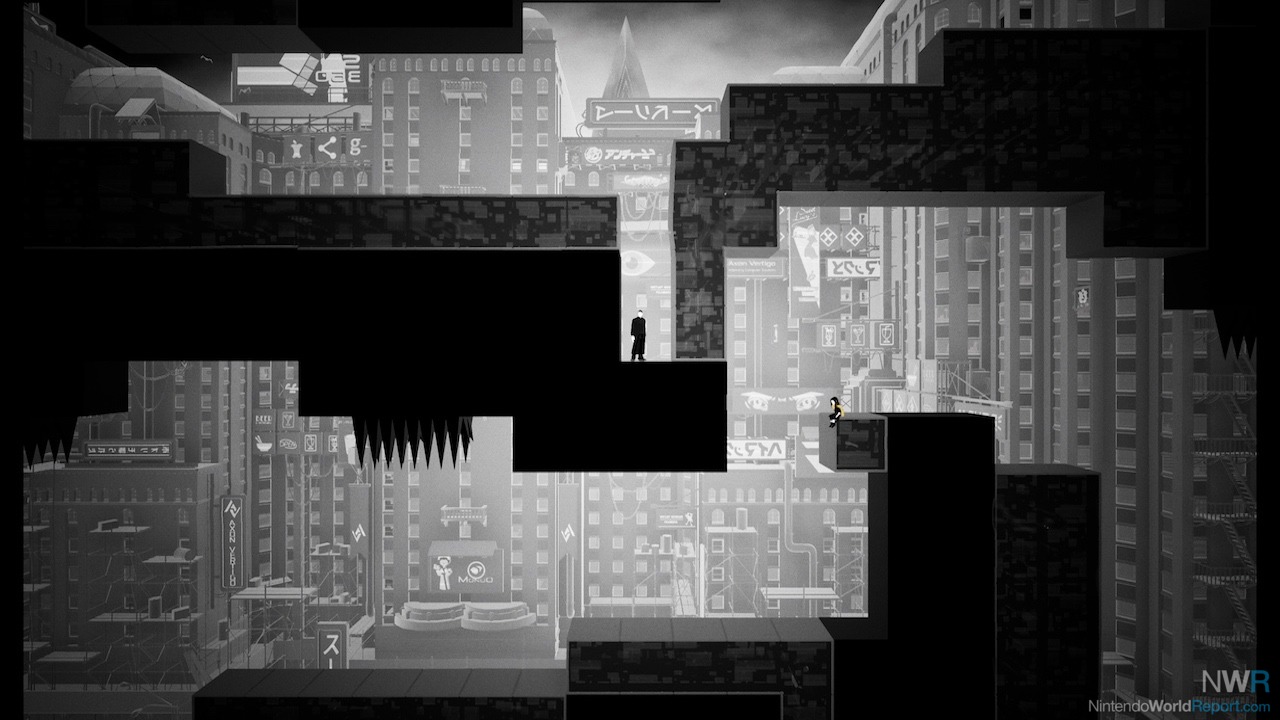 The majority of your attention will be focused on the puzzles. These take the form of a square environment with black platforms and an inaccessible exit. In order to access the exit, the player utilizes the negative space by shifting, which causes the negative space to become white platforms while the previously black platforms become open space. The concept is neat, but the unintended consequence is that many of the 100+ levels feel very similar. Blocks of puzzles seem fairly similar until new mechanics such as movable boxes, gravity disrupting switches, and fans that launch the character are introduced.
What may prove to be the most interesting aspect of the game is an included editor that allows you to create and share your own puzzles. While you may find the level of difficulty low in the main game, there's no doubt you'll be scratching your head trying to solve some of the puzzles created by the community. A quick survey after you've finished a puzzle is requested in order to rank puzzles by their popularity. This is a welcomed feature since it promotes quality puzzles and reduces your need to search through the available options.
Although there may be plenty of options in this genre, Shift Quantum stands out with its polished look, unique concept, and a soundtrack though unremarkable, never wears out its welcome. If the prospect of new puzzles is appealing, it's reasonable to assume consistent new content since the community has existed since the first version of Shift released as a flash game back in 2008.