Pull no punches with this great multiplayer experience.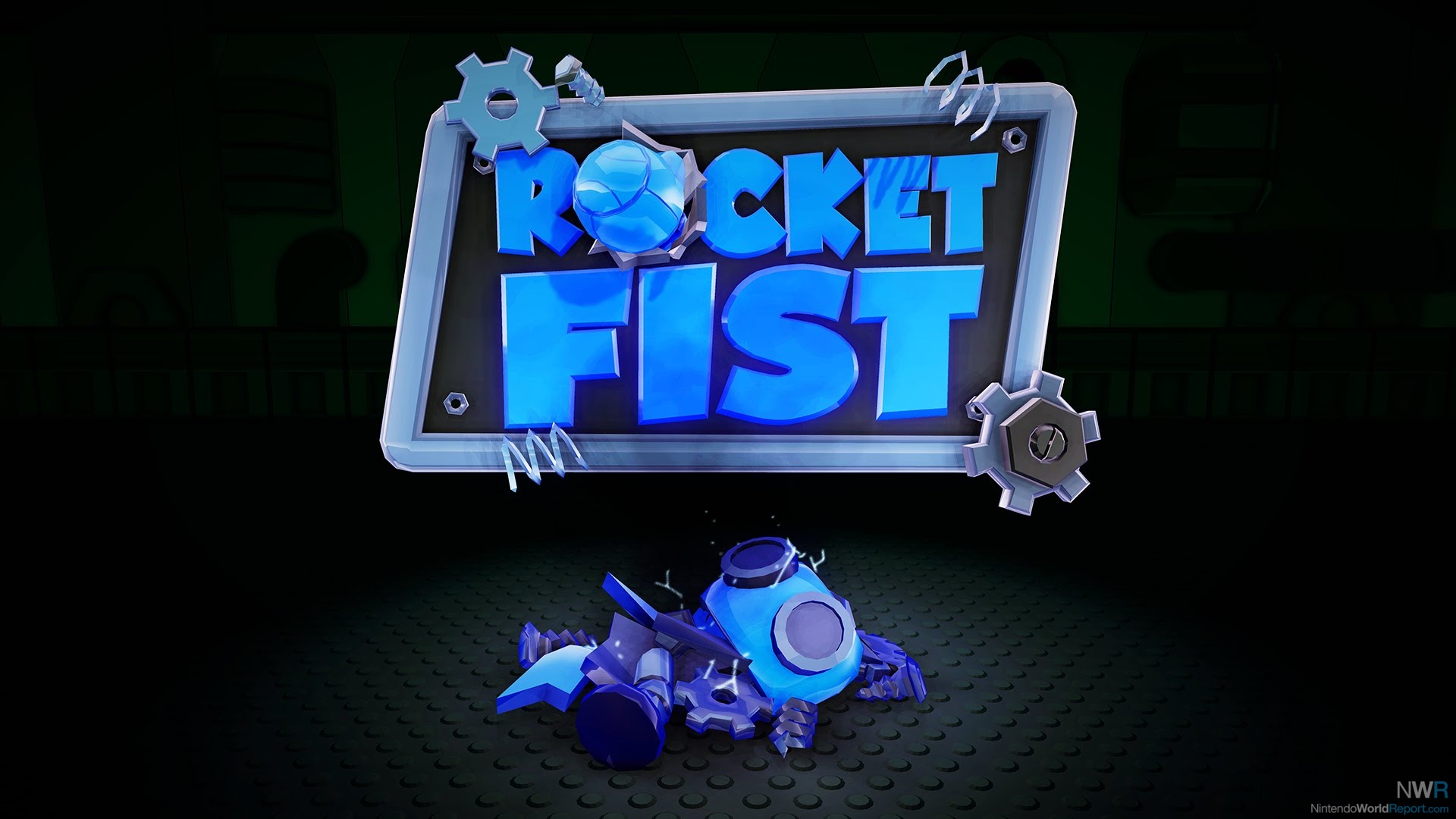 Looking to keep up with the ever-growing catalog of multiplayer games for the Switch, Rocket Fist from Bitten Toast Games has all the right elements to be the life of the party. Carefully designed simplicity is the best way I can describe the experience, allowing gamers of all experience levels the same opportunity at some chaotic fun. If you're still in the market for that game to help convince three of your friends they need a Switch, this is one that is commendable.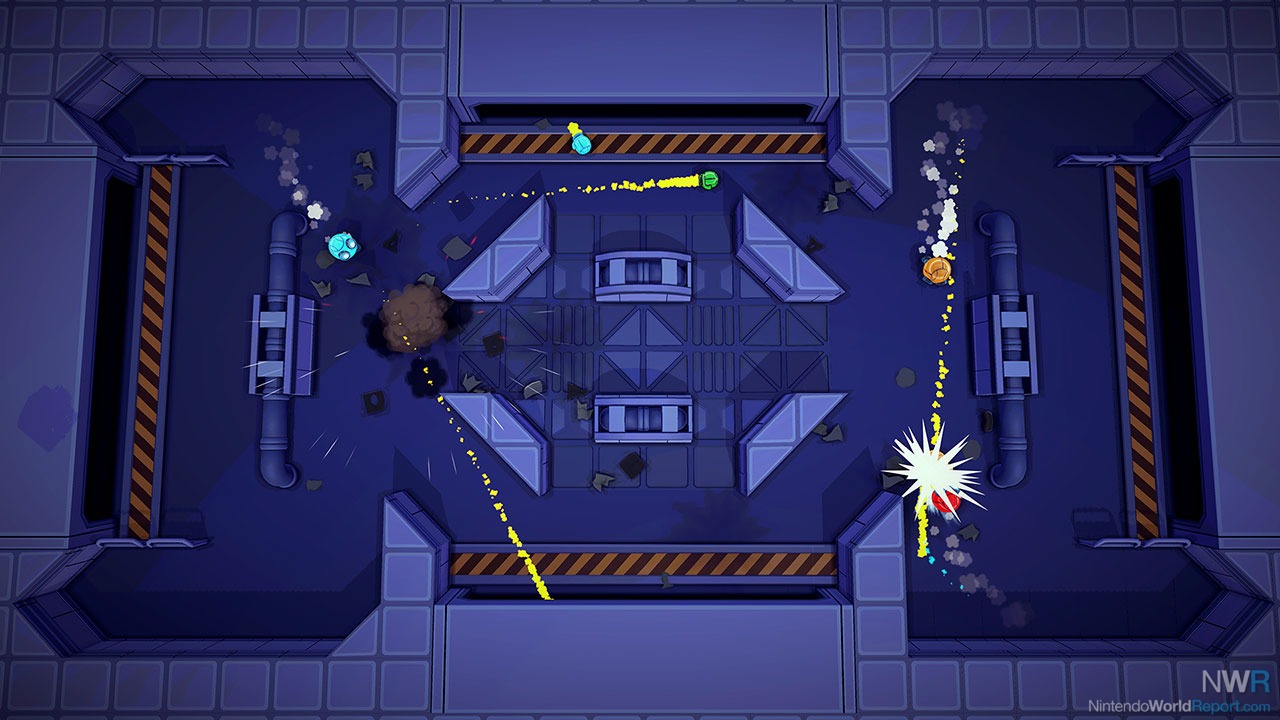 Getting the hang of Rocket Fist isn't going to take you very long. The concept is simple: you control a robot with your joystick and have it throw a fist with the bottom-most button. Once dropped into one of nine gladiatorial arenas, the first task is to rush and acquire a fist on the screen. These are easy to use as your robot automatically picks them up when touched and a quick button press will fire it off in the direction you're facing. As the name suggests, the fists are rocket propelled and can bounce off walls and obstacles. At first it's going to feel like chaos, but it won't take long before you build enough confidence to start holding the fist for a few moments and start lining up trick shots on your quest to develop a winning strategy.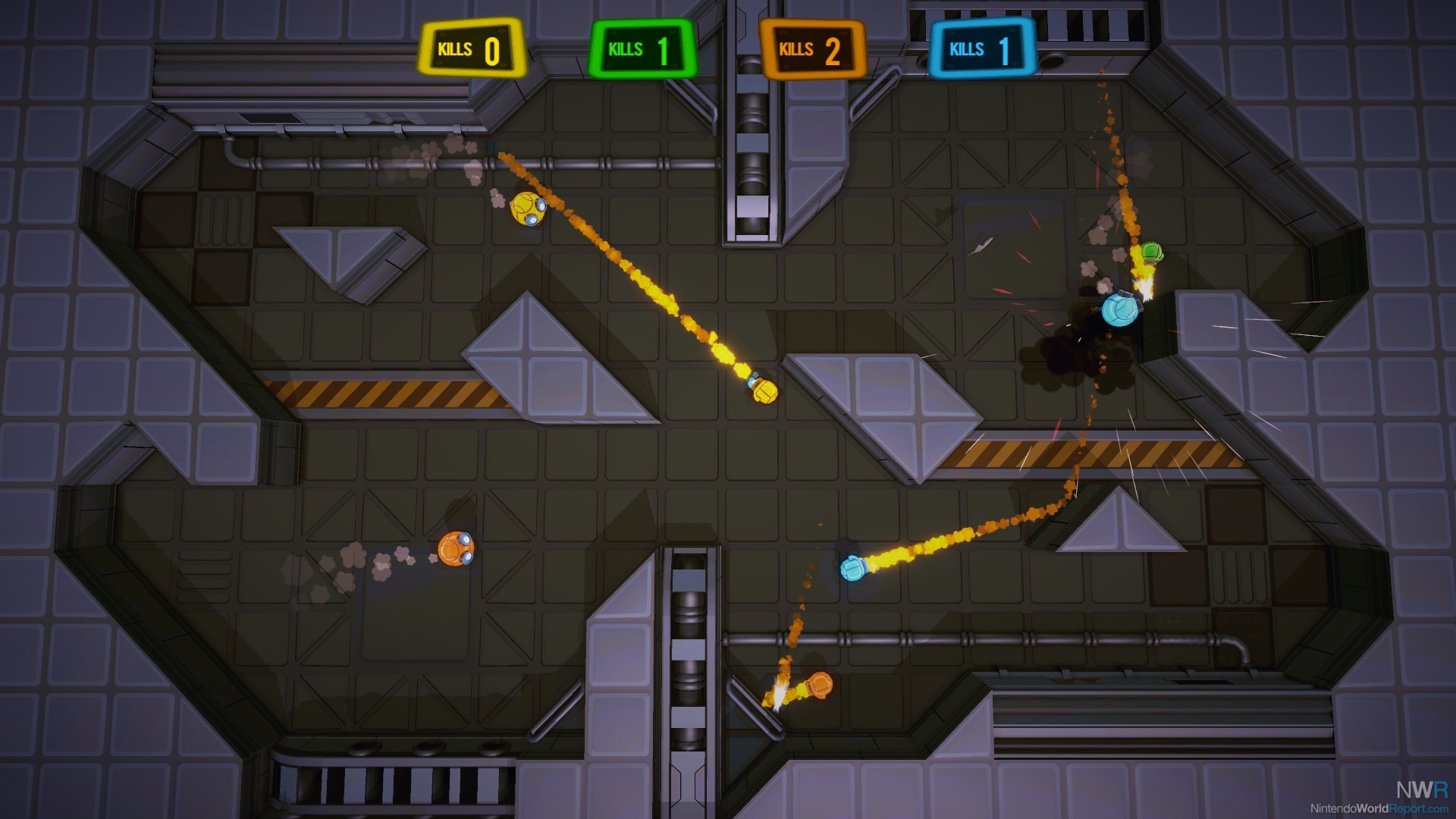 Getting into a multiplayer game is quick and simple, after choosing your bot, a binary choice of modes is made between who can kill the quickest or who can survive the longest. From there, you simply decide on which arena, amount of power-ups, and how long you want the match to go. The fun will be instantaneous, in your first match the lead-off kill is typically within seconds, followed by an instant replay. The inclusion of the instant replay is genius because not only does it provide a venue to gloat over a win, but it provides players an opportunity to assess and react to the gameplay. It's designed perfectly for any group of people, whether it's a rowdy group of friends or with family over for a Sunday lunch.
If you're alone and in desperate need for practice, the single-player adventure mode is available. With 25 levels spread evenly over five sectors, it's a good way to improve for multiplayer. The unique experience of adventure mode is the boss battle at end of each sector, all requiring a different strategy to defeat. Even though it was a fun couple of hours, it's not enough to sell the game on as the bread and butter still remains with the multiplayer experience.
Ultimately, Rocket Fist is another example of a Nintendo game that does it right by focusing on the experience over content. By focusing on mechanics in the same vein as Wii Sports, a group of four friends can easily play for hours without it feeling stale. My suggestion to you: try not to gloat too much during the instant replay after a glorious victory and the Rocket Fist fun will keep flying in this strong local multiplayer experience.