Go big or go home is admirable but sometimes simpler is better.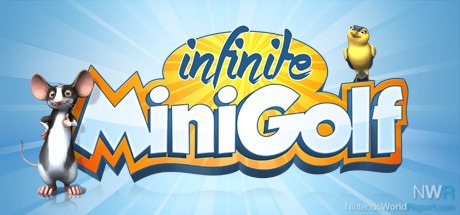 Execution is key for the successful development of a video game. A great idea is like a large train on its way to the station – a basic structure is needed to get you where you're going but if too much weight is added, it's going to miss its mark. That's the best way I can sum up Infinite Minigolf from Zen Studios. The great concept of simplistic minigolf gets weighed down by trying to do too much.
The elevator pitch for Infinite Minigolf is very intriguing: a minigolf game with an endless amount of user-created courses. You start off with a choice of three separate themes: Giant Home, Nightmare Mansion, and Santa's Factory. Once you've decided on a theme, it's time to decide how you want to play, whether it is one of the pre-made courses or literally one of the thousands of courses created by players. You can play by yourself or with a friend, whether that friend is beside you or online.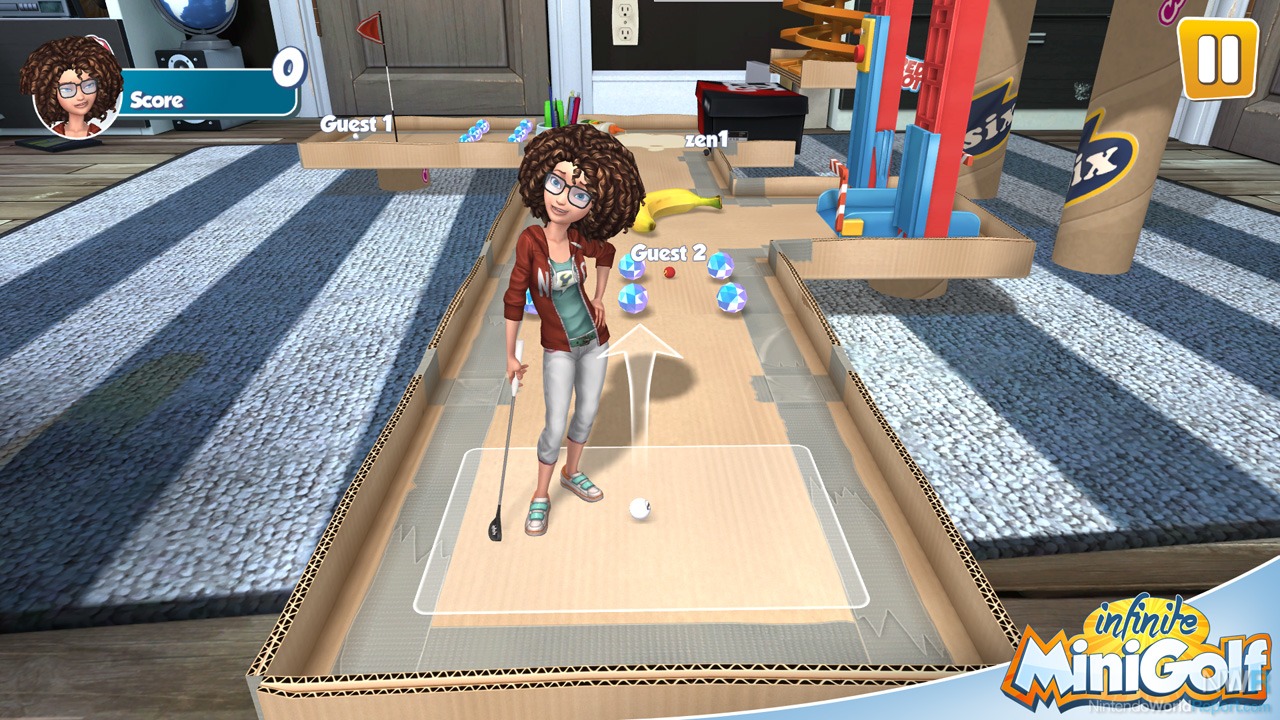 Default courses available in single-hole mode or in tournaments weren't all that interesting. In my first tournament I had six straight holes-in-one, none requiring much thought or expertise. To further reduce difficulty power-ups can be collected on the course to provide such cheats as a boost to momentum or a magnet to the hole. The power-ups really cheapen the experience. A truly thoughtful and unique minigolf course contains obstacles that require both problem solving and precision skills. Providing power-ups that can sidestep obstacles is the equivalent of painting arrows in a maze leading to the exit.
Missions and achievements embedded within the game add more nuance. At the end of a round, you are awarded cards that are claimed and then can be exchanged for items within an avatar store. The cards themselves are quite ambiguous, only going to the store do you realize that they are for specific items. You want those fancy pants you see in the store? Than you've got to earn specific pants cards, seemingly randomly alotted after holes and courses are finished.
Ignoring most of the extra content beyond actually playing golf, the mechanics are okay at best. The act of putting is easy to figure out but hard to master. At the beginning of a putt, you have the opportunity to direct your avatar in the direction you want to go. I found the wind-up with the right analog stick to be a little sticky, though. Playing around with the sensitivity in the Options menu, whether going more or less sensitive didn't seem to affect my attempts at trying to get just the right amount of velocity on the ball.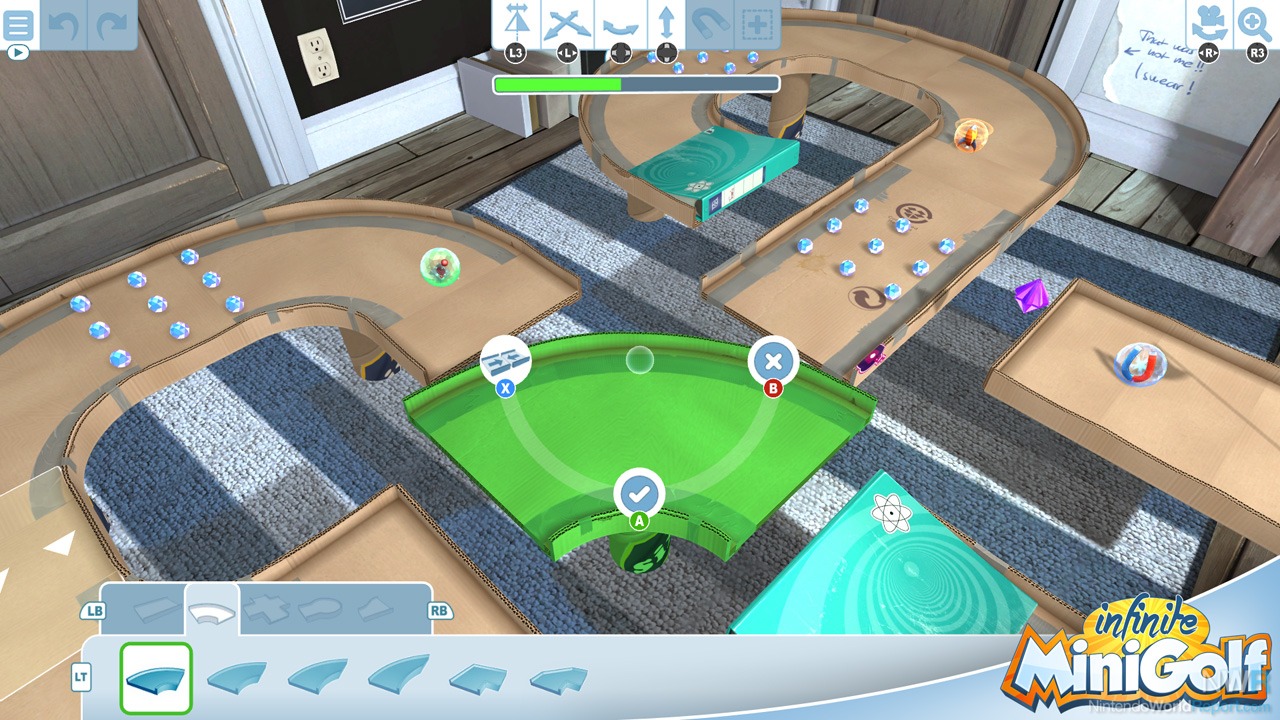 As for the positive, the course editor is intuitive and easy to use. After choosing a theme, you're provided with a blank canvas and a tool kit with a wide assortment of tracks and obstacles to build to your heart's content. I was surprised by just how creative some of the courses could get. My favorites included a six-story-high maze in the Giant Home, and an endless figure-eight at the Nightmare Mansion. Beware: the user-created courses can vary wildly. For every meticulously designed, Rube Goldberg-inspired course, there were attempts that were started but obviously abandoned leaving you on a half-thought-out hole. My hope is that going forward, the focus for future expansion lies solely in the course editor as it's easily the most interesting feature.
All in all, I had a fun time playing Infinite Minigolf. I ignored the power ups when I could and I have a store full of unused tickets to purchase clothing. Minigolf when properly designed is exciting enough that the missions and power-ups become a distraction, hopefully as more courses are developed by the community, the focus stays on creativity. Nothing is more satisfying in minigolf than coming up with an insane geometric plan that is pulled off with a mix of both skill and luck.