Not much to get you curious about these cats.
One of my favourite things about the Nintendo Switch has been that between the big Nintendo releases we've been getting a steady stream of great Indie titles. As someone who doesn't own a PC I've appreciated the access to games I've never had the opportunity to play before.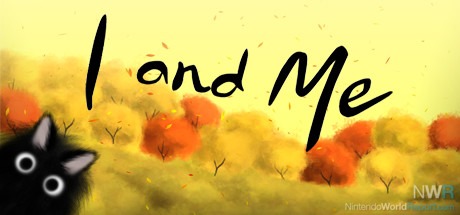 I had high hopes for I and Me, a game originally released on Steam early in 2016 and ported by Ratalaika Games. The game looked beautiful in the screenshots, but I quickly realized that not all Indie games are created equal.
The premise of I and Me is very simple; a puzzle platformer where you control two cats simultaneously and try to move both to their respective goals. There are 100 levels spread out over 4 sections which are based on each season. Starting in Spring, you move your kitties through each level, figuring out how to get them both into their picture frames to complete the puzzle. Each season introduces a new mechanic or gimmick that offers a slightly different challenge to the previous batch of levels.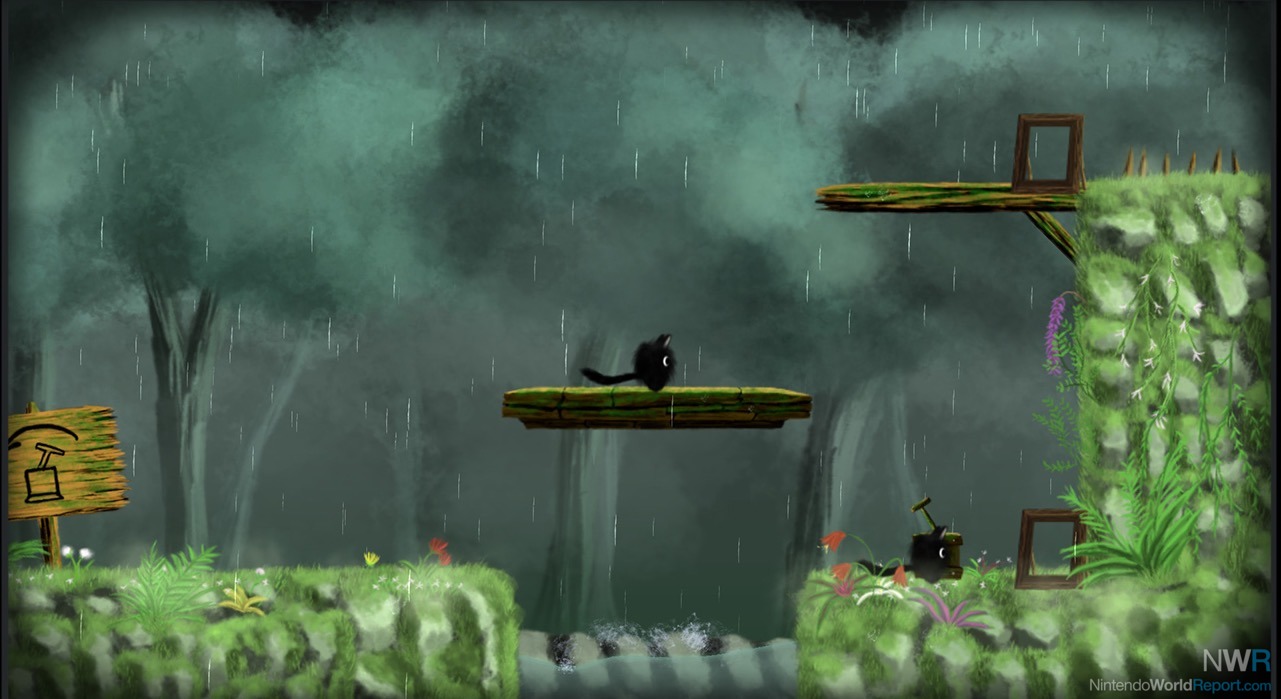 At first I did appreciate the design of the game. The cats were cute and the background was a beautifully painted portrait that was pleasing to the eyes. After the fifth level I realized that the design wasn't going to change, the platforms were always a combination of the same rock or wood formation and the background remained the same. Even as you go through the seasons there were only minor variations in the background to subtly let you know which season you were currently playing in. The musical experience can be described in almost the same fashion as the level design. I was really digging the orchestral piano tunes until I heard the same tune over and over. There was even a point where I felt I was going to fall asleep only to realize that the music that was playing sounded like Brahms' Lullaby, probably one of the worst choices you could make for a puzzle game struggling to keep my attention.
After playing through the entire game within a couple hours I tried to determine who the target audience would be. The puzzles required minimal effort to solve, 95 of the 100 levels could be solved within 10 seconds of looking at the layout. For the remaining 5 levels, a hint is given if needed, which is a video of 90% of the level being solved. With it being such a simple game I thought it might be good for kids but my own, both below the age of 7, had lost interest after the 4th level. The best recommendation I can give you is to watch some levels on YouTube before spending any money on this game, since what you see is what you get.