While immensely challenging, Tumblestone is the freshest puzzle game in recent memory.
The brilliance of Tumblestone, like most puzzle games, is in its simplicity. Colored blocks fill the top of the screen. You have to shoot three of the same color in a row until all of the blocks are gone. Depth builds on top of that concept, along with a litany of modifiers that unfurl as you explore the lengthy and challenging single-player campaign. That's only a portion of Tumblestone, though, as the multiplayer, both local and online, and various high-score-chasing endless modes join together to create a fantastic puzzling concoction that earns the right to be mentioned in the same hushed tones as Tetris Attack/Puzzle League and Puyo Puyo.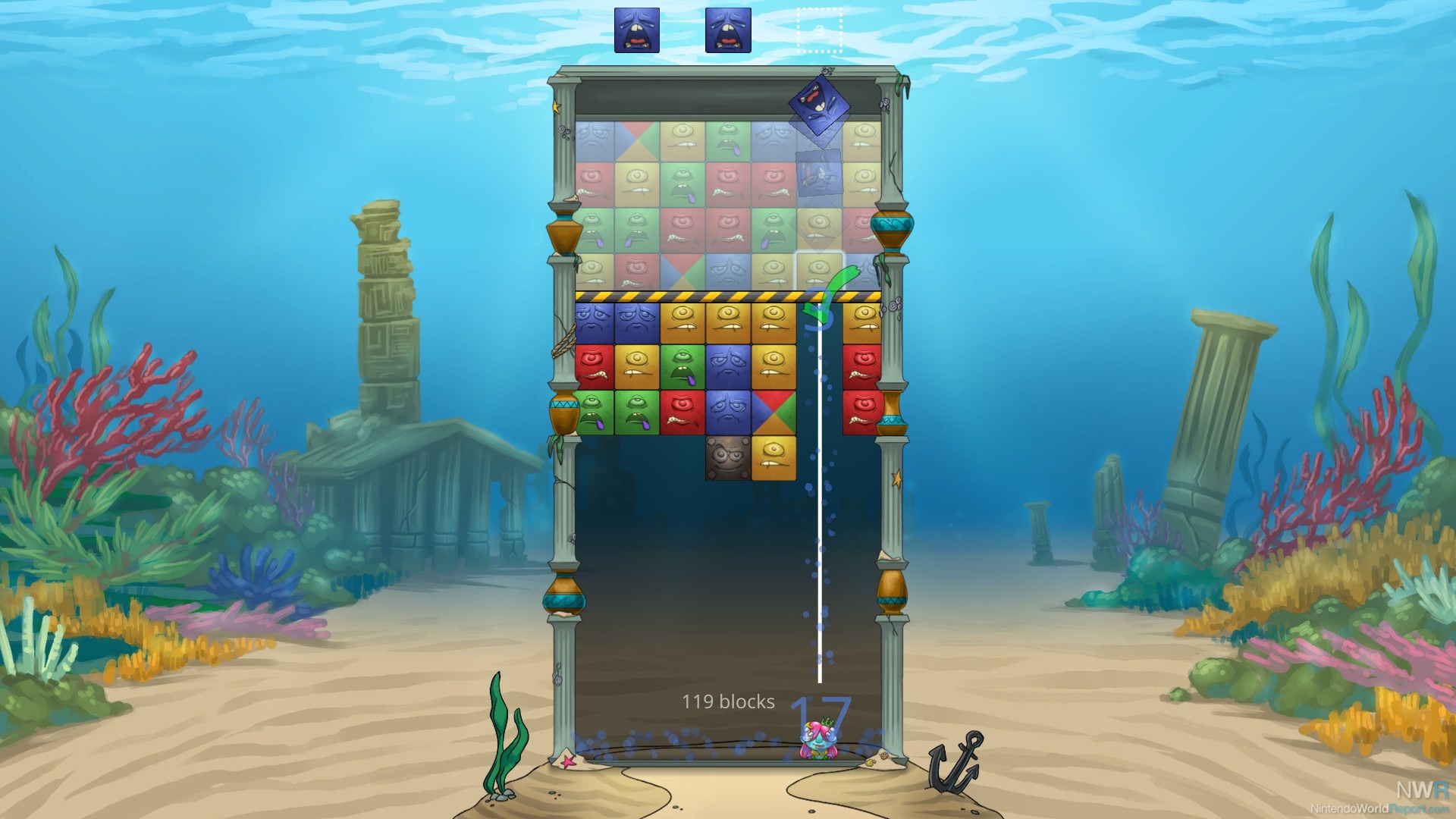 The single-player campaign takes you on a light-hearted journey to different locales with a number of whimsical player characters, such as a goblin and a talking sausage. Each world consists of 30 stages built around a specific concept. You might shoot at two pieces at once in one world, while you have to alternate colors in another. Each modifier, which unlocks in other modes when you master it, is distinct and requires you to tweak your thinking as you try to figure out each stage. Some of them are downright dastardly, and quite often, a puzzle would totally stump me. Fortunately, as you progress, you unlock "skips" so you can bypass problematic levels. You're limited to how many you have, but you can return to levels you skipped and beat them to earn a skip back. I love the breadth in the single-player mode, but it definitely skews to demonically difficult, even early on. Even if you fizzle out before the bitter end, the campaign will easily take you more than 20 or 30 hours. The rest of the single-player content are novel takes on endless modes. None of them grabbed me as much as the crafted nature of the campaign, but leaderboards can make those modes enticing.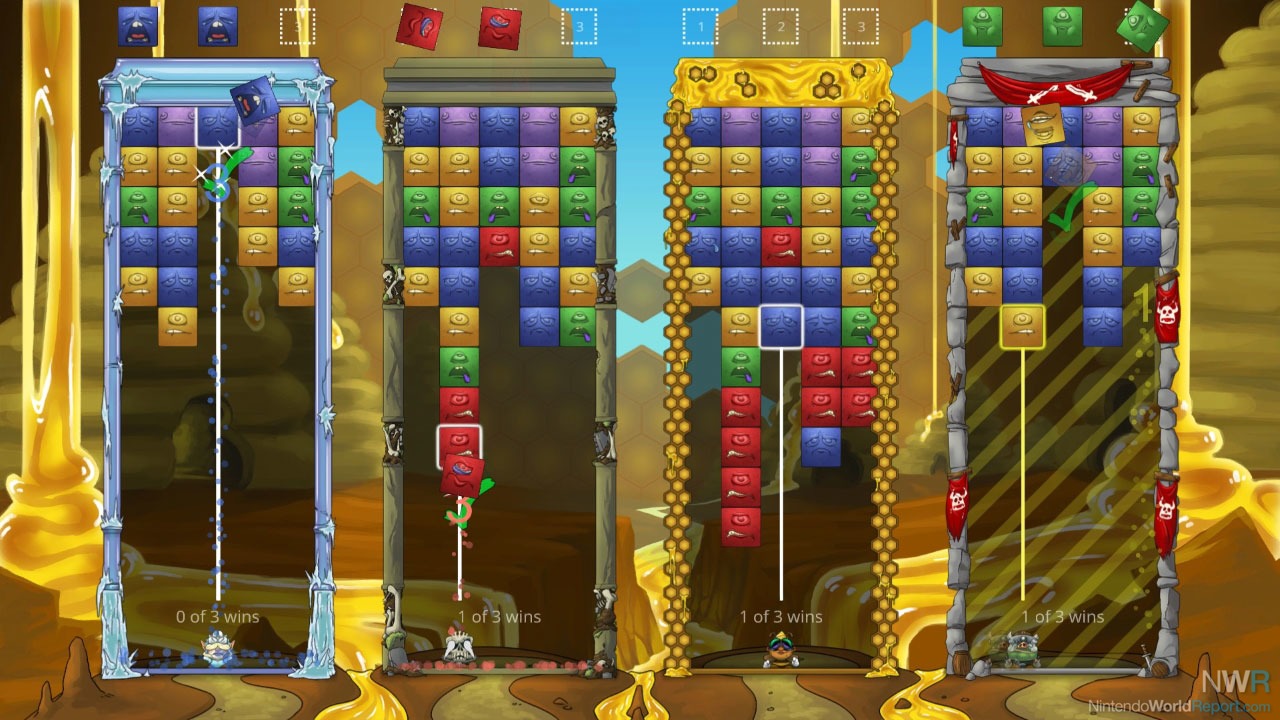 While all of the solo content is all fine and well, the showpiece of Tumblestone is its multiplayer. The closest analogue I can think of is the four-player mayhem of Dr. Mario 64, as Tumblestone's main mode requires players to race to finish a puzzle first. The game is easy enough to grasp that, in my experience, first-timers can adequately compete with experienced players. You can also add in any modifiers that you want, making it a highly customizable multiplayer experience. Local and online multiplayer support up to four players, as well as bots if you so desire. While the optimal experience is local with friends, all versions of this multiplayer are fabulous.
Between solo and multiplayer content, Tumblestone is filled to the brim with content. If the concept hooks you, the amount to do is near endless. The single-player campaign can get very demanding, but even if the challenge halts your progress, the endless modes and multiplayer modes offer fun no matter what your skill level is. This is the strongest new puzzle game concept in a very long time.