A fresh puzzle game is en route to Wii U this summer.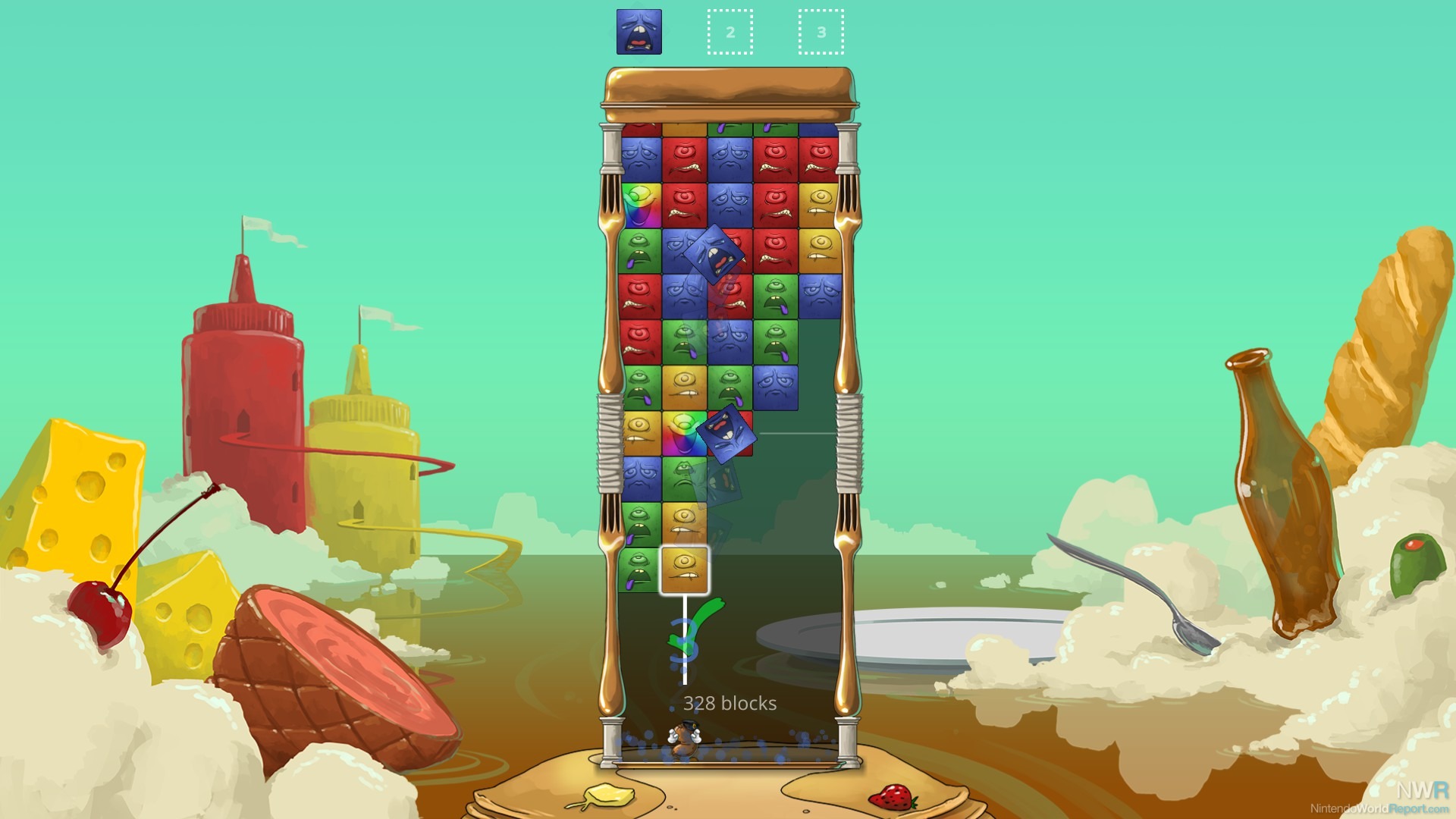 In the decades after Tetris took the world by storm, unique puzzle games are few and far between. Panel de Pon/Puzzle League (also known as Tetris Attack on Super Nintendo) brought some unique thunder. And, yes, Puyo Puyo is awesome. But for the most part, puzzle games are generally like Dr. Mario - a pale imitator of Tetris. Doesn't mean those games are all bad. As a matter of fact, I love me some Dr. Mario. As a person who's binged on a puzzle game or two from time to time, I always keep an eye out for unique puzzlers. When Tumblestone essentially hit me in the face at PAX East, it took a while to wrap my mind around this truly brilliant concept that evokes the feeling of a game like Puzzle League while being its own wholly unique idea.
The way Tumblestone works is that you have colored blocks descending from the top of the screen. You have to shoot three of the same color in a row to remove them from the board. While the rules and structure vary from mode to mode, the overall goal is always to remove all of the blocks from the board as efficiently as possible. The means to do this is varied and magical, though.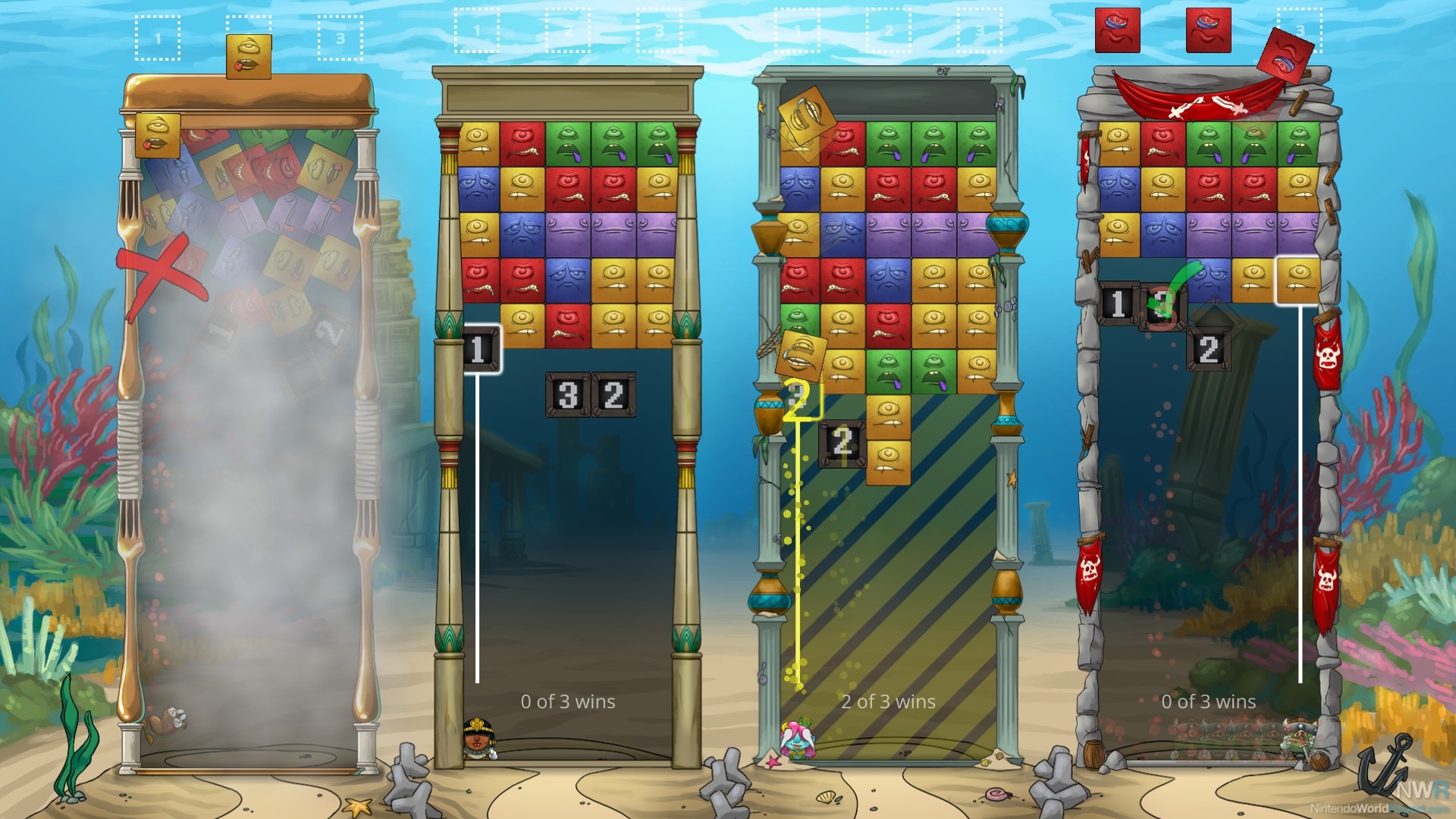 The most magical is the multiplayer, which is an intense, tightly wound package that demands all players be in the zone. One variation had every player trying to solve the same board as quickly as possible, with every misstep meaning they had to start over. Rarely are you afforded the chance to peek at other player's screens because you have to be so locked in to your own board. That mode was fierce. The other multiplayer option feature constantly descending blocks that players had to deftly remove as quickly as possible to avoid certain doom. My only concern with the multiplayer is it could get very discouraging when there is a large skill level gap, but if you're able to get a few people of equal skill levels together, Tumblestone multiplayer could be a top-tier experience.
Whether you're a Tumblestone savant or a struggling newcomer, the deep single-player mode should be a good time. It features 12 worlds of 30 stages, and each world has its own unique hook. One world places a barrier on a column that alternates on and off each move you make. Another makes it so you fire at two blocks at once. Each gameplay modifier makes you approach the puzzles in a distinct manner so each world feels fresher and new. I played a smattering of levels across a half-dozen worlds, and I was blown away by how different each modifier made the game feel.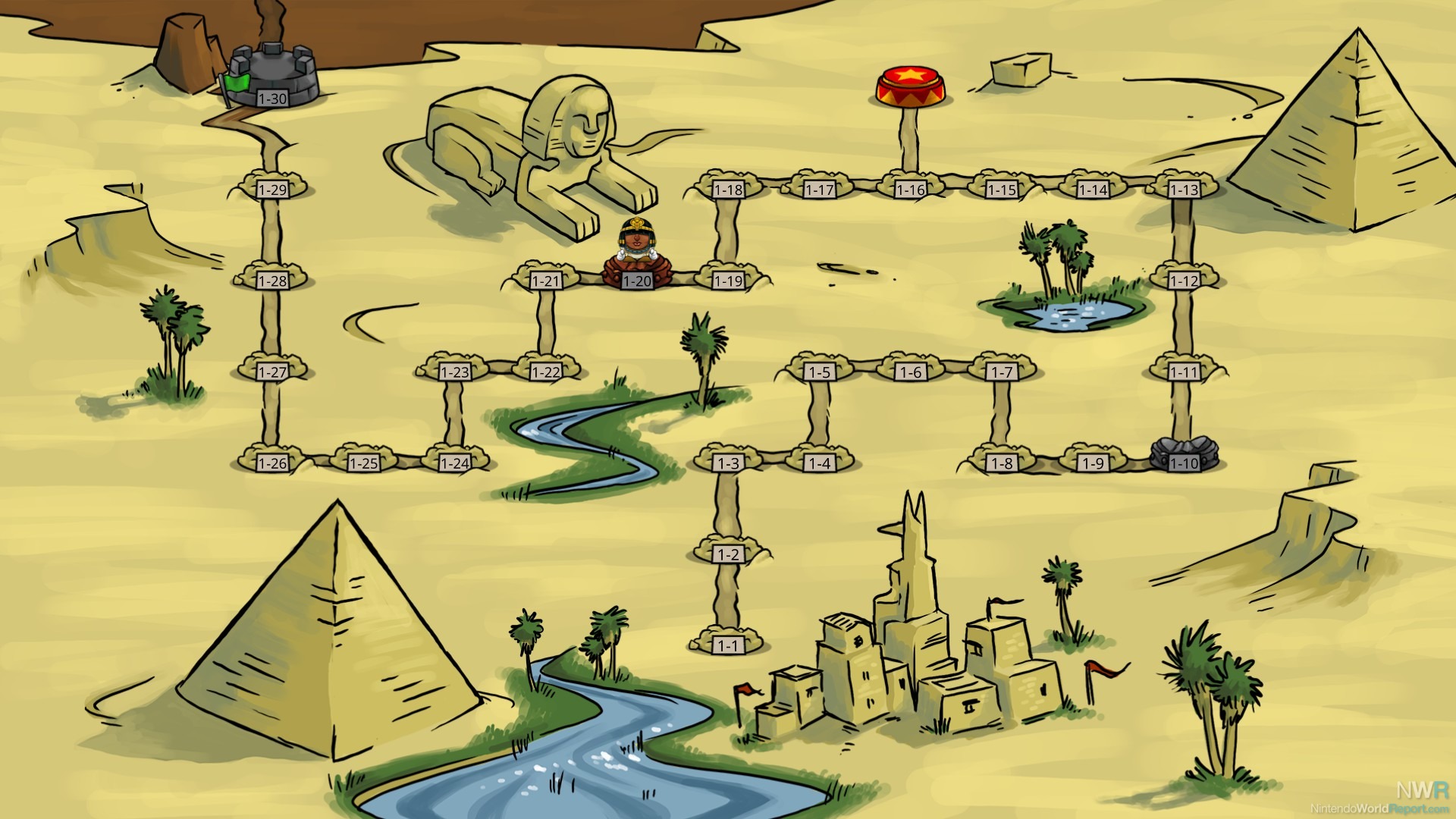 In addition to the single-player and multiplayer, which is playable both locally and online, Tumblestone also has a number of other modes. There are a few endless/infinite modes, each with their own online leaderboard. And if that's not all, the developers are also adding a Jetpack Joyride-esque challenge system to add achievements to the experience as well. When Tumblestone makes it out on the Wii U eShop this summer, it should be packed to the gills with content, no matter what your play style is. After playing a bunch of it at PAX East, I can't wait for the finished product. Until then, I'll just daydream about matching three in this rad new manner.